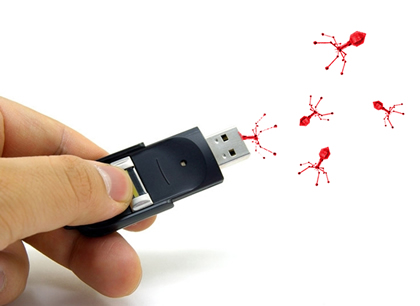 Memory sticks, flash drives, keys, mass storage devices, remote hard drives and a variety of other nomenclature is used to describe these commonly used tools: take note if you or your business use any of them.
AVAST, the renown developers of free and paid antivirus software, is reporting a growing number of malware attacks targeting the AutoRun function in Windows and plug-in USB devices. AVAST found that, of the 700,000 recorded attacks on computers in their CommunityIQ system during the last week in October, one out of every eight attacks – or 13.5% – came via USB devices.
USB Safety Pointers:
Be aware.
Around 60% of malware can now be spread via USB devices. This is an under-appreciated threat to home and business computers.
Don't start attached.
Turning on a PC with a USB device attached can result in malware being loaded directly to the computer ahead of some antivirus programs starting up.
Scan first, look second.
Make sure you have enabled "on-access auto-scans" in your antivirus program.
Read more in the full post from AVAST at: http://blog.avast.com/2010/11/03/malware-running-on-autorun/