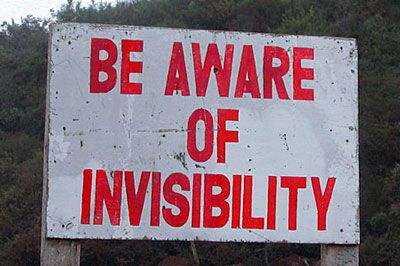 An important tip for the newest of the "new" Facebook that so many of us use for business and for personal communication; this post addresses a few of our thoughts about the business side:
The new-er Facebook has a News Feed setting that, by default, is automatically set to show ONLY posts from people who you have recently interacted with or interacted the most with.
FLAG: This means it would be limited to the past few couple of weeks just before people started switching to the new profile.
So, for both business and personal pages – unless your friends commented on one of your posts within those few weeks or vice versa – you are now invisible to them and they are invisible to you.
Don't be invisible – it's bad for business.
[info_box]
HERE'S THE FIX:
Click on Home at the top right corner of your Facebook account to get to your News Feed page
Click on the down-arrow next Top News – Most Recent
Scroll down to the bottom and click on Edit Options
Click on Show Posts From, and
Change the setting to All Of Your Friends and Pages
Right below it, you can choose whose posts you do not want to see.
[/info_box]
Sharing this post is recommended so others can change their settings, too.
Questions? Feel free to contact us.
We also offer low-cost Evaluations of current Facebook business pages to help optimize your social media time investment.