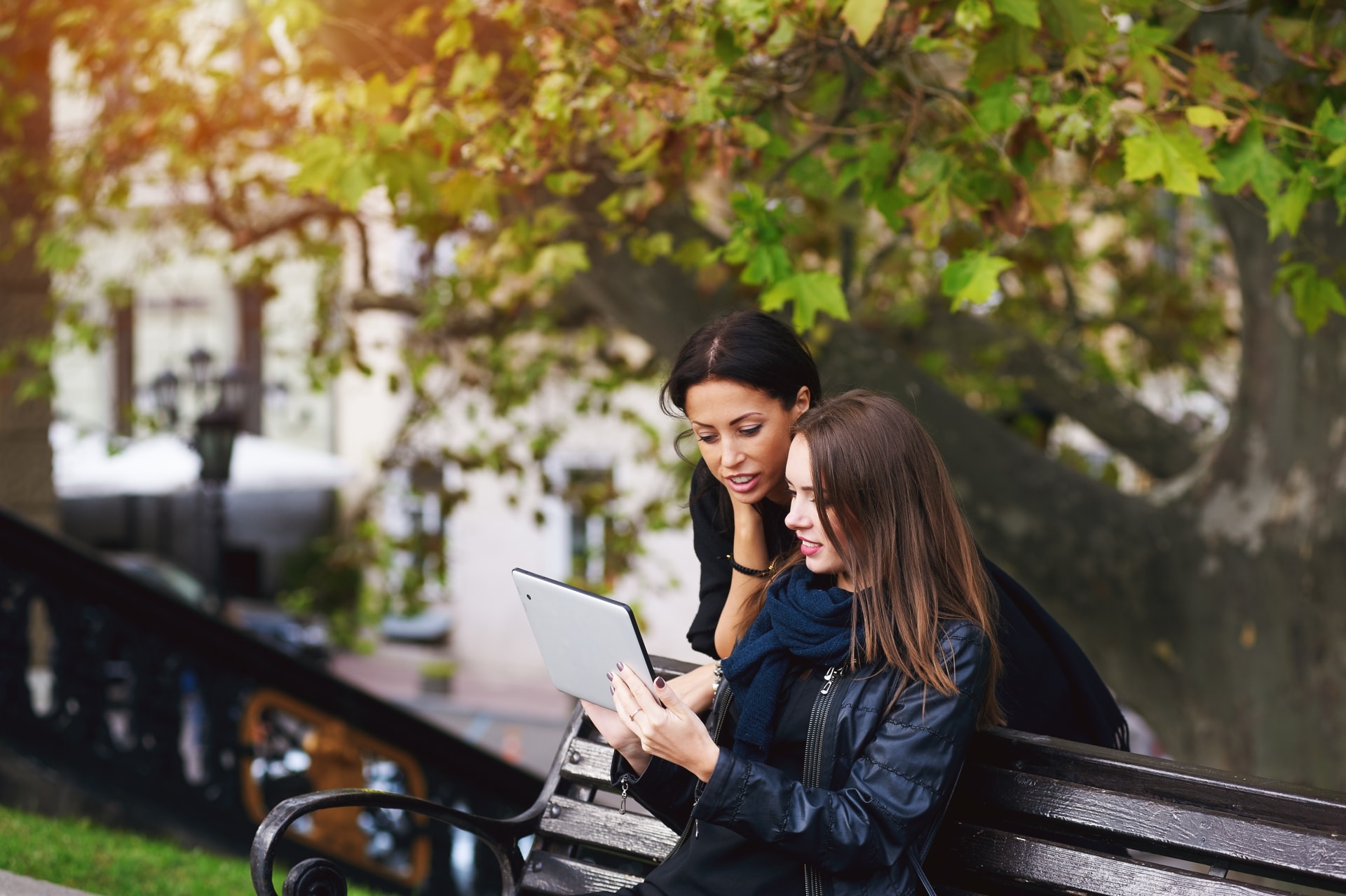 Why Invest in Social Media?
Running a successful nonprofit organization can be a difficult prospect, particularly for smaller, local NPOs who may not have a "lightning rod" cause—an urgent, highly visible problem that draws people to participate in the organization through donations, volunteering, and word of mouth. How can a small NPO—say, a local food bank—generate a level of buzz comparable to its larger, flashier counterparts? Can digital marketing strategies used by larger nonprofit organizations be harnessed to engage a smaller community in an effective way?
Recently we chatted with our client Maria Thomas, CEO of Community Food Bank of San Benito County, a local food nonprofit operated in rural San Benito County, California. Founded by local visionary Novis Percival in 1989, Community Food Bank (originally called Community Pantry) served 35 families in their first year of operation. Today they serve close to 5,000 families every month.
The mission of Community Food Bank is local and ongoing. There are no immediate disasters in their neck of the woods—no national news coverage or celebrity-hosted telethons. But they are getting their message out, and people are responding.
"The coolest part about the food bank is that miracles happen all the time," says Maria. "You can't explain it and it doesn't logically add up. There's almost a kind of magic to it. But I think that's what happens when there are so many people working together for the same cause to help others, not thinking about themselves. Wonderful things happen."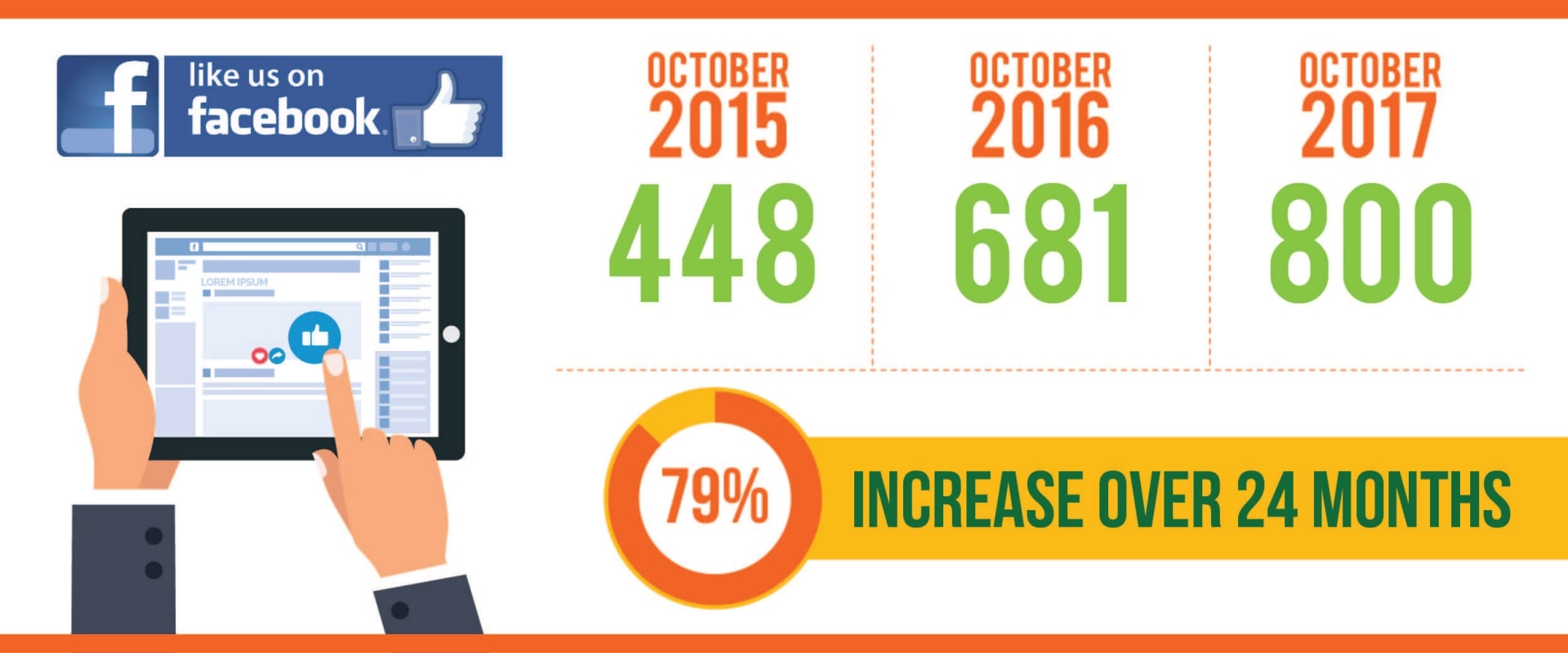 That's not to say that anything at the food bank happens by accident. Maria's team, with help from SafeHouse Web, has developed and implemented a plan to engage people in the community and get the word out about the food bank. Despite having no local radio station nearby, no truly local newspaper, and very few traditional outlets where a food bank would be able to spread the word about their cause, Community Food Bank is thriving. So, what's the secret to their community-engagement success?
The Power of Story
"Our team is really a community engagement team," Maria continues. "We talk about all sorts of different ways to reach the community and involve the community. But each idea comes back to telling our story. When I came to Community Food Bank I remember thinking that it was the best kept secret in San Benito County. People didn't know. They had no idea what was going on at the food bank, and we were right there in their own back yard."
Maria and her team set out to change that. They began holding weekly meetings to discuss what their story truly was, and how to best share it with the community. With so few local advertising options readily available, they turned their focus to social media. The Community Food Bank team began posting regular updates on Facebook and sharing their story with the community. Maria's partnership with SafeHouse Web was to approach online strategy as a long-term investment. Together, we've been steadily sowing the seeds of their story on Facebook, Twitter, and Community Food Bank's website. Now, we're watching as the community continues to grow. The organization's Facebook page recently passed 800 Likes, a 79% increase over 24 months, and no small accomplishment for a locally focused NPO working in a small community.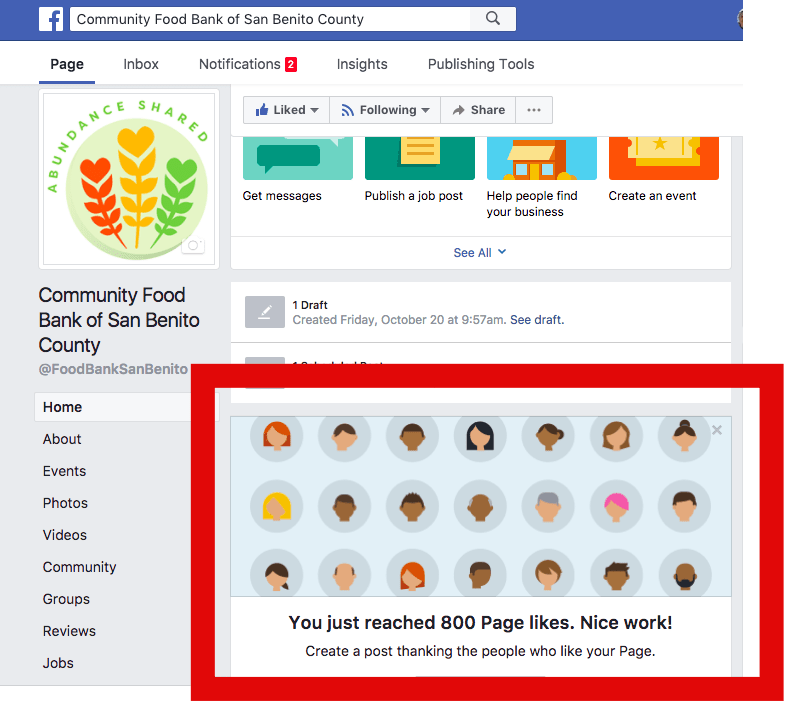 "Our story was never 'We need money,' or 'We don't have volunteers,'" Maria says. "We decided right up front that our story would never be that we don't have enough. Our story would be 'What can we do for you?' or, 'This is what we did.' Our vision was that people would want to be a part of a winning team that was doing good things for the community, and not one that was constantly asking, asking, asking."
Their strategy paid off. Soon Maria was invited to be a part of the opioid task force for San Benito County, something that wouldn't seem to mesh with a food bank's goals at first glance. But Maria saw it as an opportunity to further the food bank's fundamental mission, which is to make San Benito a healthier community.
One critical thing Maria stresses to local NPOs getting into social media is the importance of transparency. "If you're telling stories, they better darn well be true," she says. "Because some people will have been there, and they're going to know what the real story is. That's something that we focus on." Her team is also working on developing a habit of spotting those story moments. "Everything that happens is a story. Anything that is of interest, even me joining this opioid task force, is going to be a story or a post on Facebook. My staff is all trying to learn that. We have to see everything as an opportunity to tell our story."
Digital Marketing with a Shared Vision
So how can other organizations make that same impact in their communities? Maria has some advice in that area, too. "Social media engagement is a huge commitment, and you have to know that going in. You can't just post something every once in a while, because that's not engagement. And you have to be prepared for when people engage back. You have to be accessible, and take the walls down. It's a financial commitment, yes, but it's much more than that."
Maria says that it's important for a team to have a shared vision. "There's a philosophy behind our content. To a person looking at our posts on our page it might look like a bunch of random content, but there is nothing random about it. Everything is planned out for certain days at certain times on a set schedule." Maria also has some insights on what a dream engagement team looks like. "I really recommend having a good team—not a 'yes man' team—who will present different ideas from different angles. You need a professional on your team who can help you to navigate this whole other world lurking behind the scenes of social media. We wouldn't have that if we were strictly using internal staff or had hired a high school intern."
Digital marketing for nonprofit organizations can be difficult—especially for smaller, local organizations. But it is possible. With a great team and dedication to the shared vision, you'll be ready to grow your own community-engagement success story.
SafeHouse Web is Silicon Valley digital marketing company in Hollister, California, that provides expert WordPress website design, social media marketing, and proven SEO solutions. Email us at hello@safehouseweb.com or call (831) 205-0077.