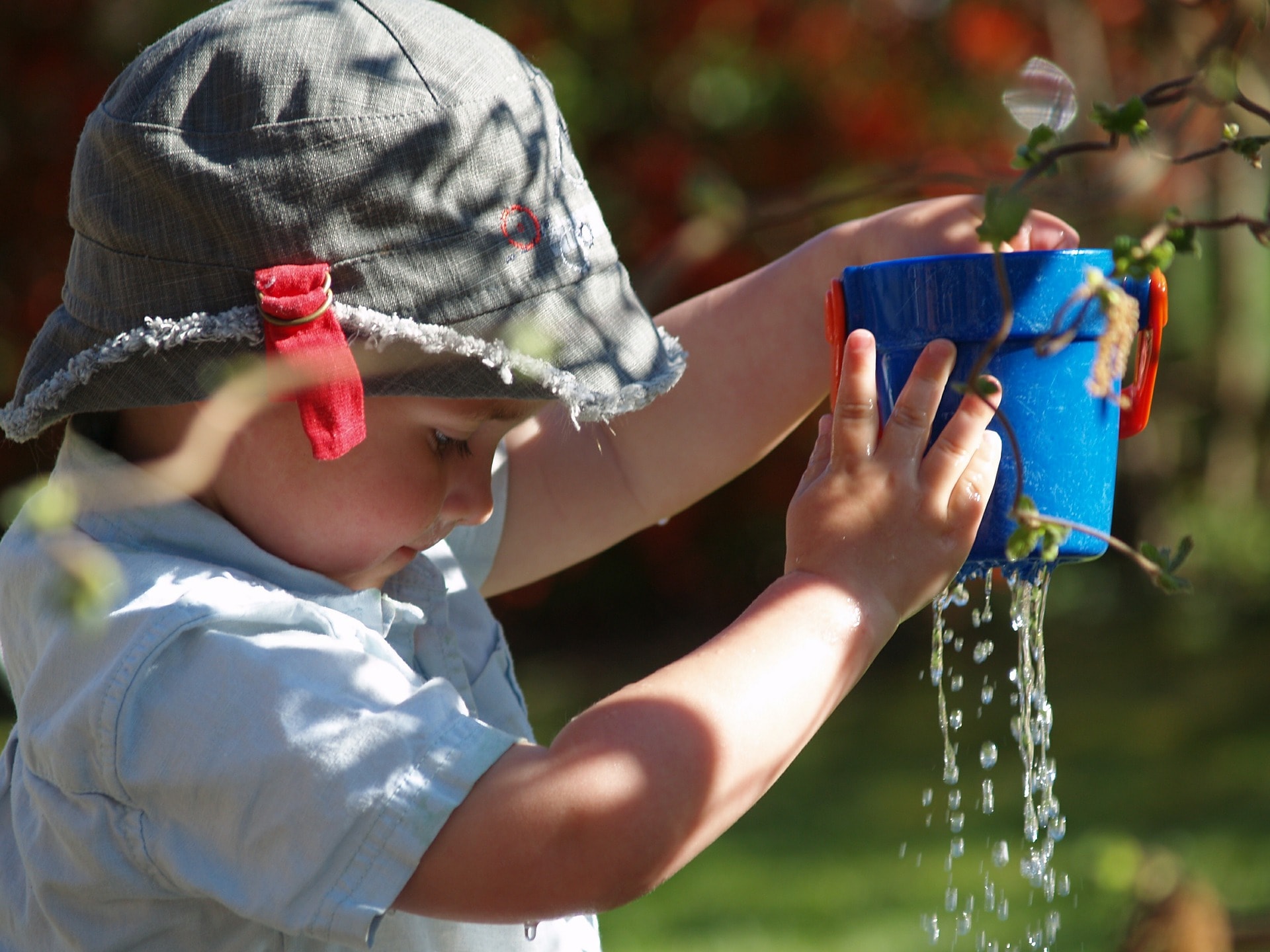 Nonprofit organizations whose budgets rely on successful fundraising campaigns always have their donors front of mind, and a myriad of fundraising strategies exist for how to "plug the leaky bucket" of giving. But there is one strategy, which can be integrated into your nonprofit's digital marketing efforts with minimal time and investment, that helped me and my fundraising team raise $7 million in 137 days for a local public radio station.
Fundraising's Dueling Priorities
The leaky bucket concept was one of my first lessons as a young professional getting her start in fundraising. My supervisor explained to me how fundraising is often like having a bucket of water with a leak. Donors are the water, and those of us in the fundraising world are working under dueling priorities of both filling the bucket (acquiring new donors) and stopping the leak (retaining existing donors). With high goals for both areas and competing strategies for how to meet those goals, I realized my brand-new dream job held challenges I hadn't foreseen.
Not all nonprofits handle these dueling priorities of acquisition and retention the same. Some organizations focus all their efforts on getting new donors, neglecting to make improvements to keep current donors giving year over year. Other organizations focus on fundraising strategies to keep donors engaged in giving: deeper segmentation, personalized appeals, and suggested giving amounts.
But fundraising isn't just about asking. It's about building lifelong relationships with people whose passions meet the need your organization is trying to fill. That's why acknowledging your donors and their gifts—whether onetime or ongoing—is critical to a robust fundraising strategy.
The Key to Donor Retention: Gratitude
Donors know that you need money. And if you're doing a good job communicating with them, they also know why. But to take a giving program to the next level (not to mention avoiding donor burnout), your fundraising strategy needs to include a comprehensive and timely acknowledgement process.
A line I've heard frequently throughout my career as a fundraising professional goes, "The number one reason people give is because you ask." I still agree with this, but I would add a follow-up: the number one reason people give again is because you thanked them.
I saw this play out in a dramatic way in my recent role as fundraising manager at a public radio station. We'd just found out that our station would be sold within six months—putting a dramatic and unexpected end to our service to the community, our annual fundraising efforts, and, quite possibly, our jobs. But then we discovered an opportunity to purchase our license and our independence. We simply had to raise $7 million dollars within the six-month time line. It seemed unreachable, but we were determined to give it our all.
As I began meeting with donors individually to share the financial goal and our vision for a future as an independent station, over and over I heard from donors who said that they'd given in the past and wanted to continue giving because of the connection they had with our station. We'd treated them like people, not cashboxes, sharing our challenges and successes with them regularly and expressing our gratitude for their partnership consistently.
As a result of this well-nurtured connection, some hard work, and the station's 50 years of service to the community, we successfully raised over $7 million within our six-month time line, launching a new independent station that could continue its proud work in the community.
When donors feel appreciated and connected to the work that you do, they want to be a continued part of your success. Here are some of the principles that led to our fundraising win, centered around an acknowledgement process that plugs the leaky bucket of giving and builds strong donor partnerships:
Say thank you right away.
The one area of your acknowledgment program that should be turnkey is its timing. At a certain level, givers should receive both a call and a written acknowledgement within 24 hours of their gift. And every donor, regardless of their gift size, should be thanked personally within 48 hours of their gift. This level of attention and timeliness is impressive and touching to donors.
Segment and personalize.
Consider who your donors are, how they are giving, the timing of their gift, and the cause they are giving to. Every donor is different, and their acknowledgements should be as thoughtful and personalized as their appeals. A lapsed donor making a onetime gift at Christmas is giving for a different reason than a long-term donor who just included you in their estate to support your upcoming capital campaign.
Delight and inspire.
Your acknowledgements should be designed with thoughtfulness and intention to delight your donors. Saying thank you in personal and unique ways will set you apart from the crowd of generic thank-yous on company letterhead. Consider the unique market that you raise funds for and how you can play off that to create acknowledgements that are special. It's okay to get a little cheesy with the theme of your acknowledgement, as long as your thank-you is sincere. One of my favorite inspirational sites for acknowledgement is www.shanondoolittle.com/blog. Shannon has great ideas for cheery and thoughtful ways to thank your donors.
Demonstrate impact.
When thanking donors, provide an update on the cause they supported. It can be as simple as a one-liner sharing a positive outcome that was a result of their gift. By demonstrating impact, you are adding value to your thank-you and raising their sights for future giving. An excellent example of a donor acknowledgement with an update is this article about charity: water. Here is another resource with sample thank-you letters.
Go digital.
Acknowledgment programs take time and resources. Sometimes you have to go to bat to invest in a program that doesn't have an obvious revenue line attached to it. But going digital with elements of your acknowledgment strategy can help you cut costs. As mentioned in the first point, a donor should be thanked in writing within 24 hours of their gift. That can be set up simply as an automated email so that you can thank donors daily with the push of a button. There are several e-marketing tools available that allow you to set up a draft message, upload a fresh data doc, and then merge and send so that each donor receives what looks and feels like a unique and personalized thank-you. If your organization is large enough to have a CRM system, this is probably a tool you are already using. But for smaller-budget nonprofits, check out this article about the best e-marketing systems for small businesses. It includes a fantastic list of resources you can use, some of which are free!
Balance it out.
Remember to balance digital and nondigital thank-yous. There is nothing like the feeling of an old-fashioned, handwritten thank-you card from a real person. Even if it is just twice year—perhaps Christmas and the donor's anniversary of giving—a personally written thank-you can go a long way to making a donor feel special and increasing their connection with you.
By focusing on thanking donors in a timely, unique, and thoughtful way, you are building relationships for life and investing in the sustainability and long-term impact of your organization.
SafeHouse Web is Silicon Valley digital marketing company in Hollister, California, that provides expert WordPress website design, social media marketing, and proven SEO solutions. Email us at hello@safehouseweb.com or call (831) 205-0077.