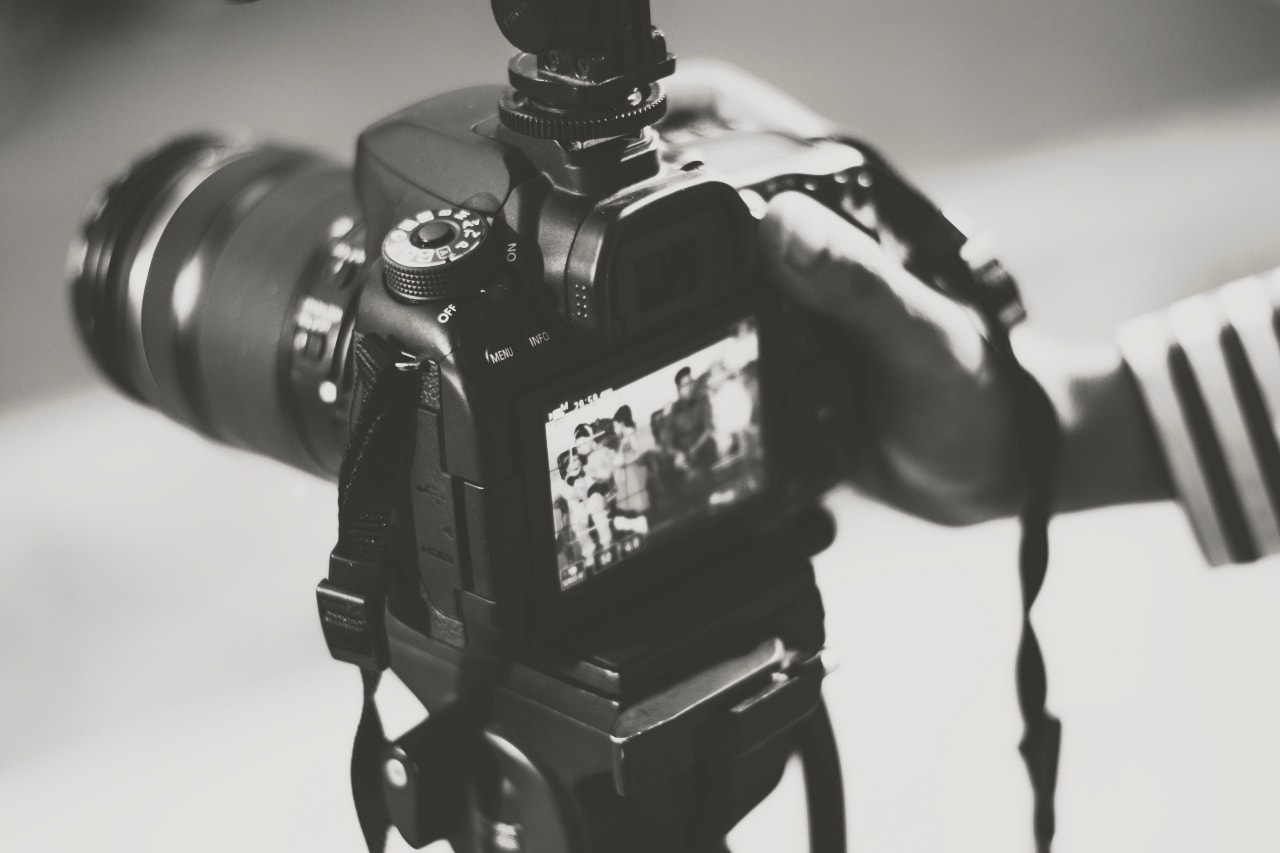 The success of your business relies heavily upon getting your brand message not only out into the world but seen and received. So, how do you cut through all the online noise?
Honestly, you can not cut through it all. But, the good news is you do not have to. You just have to reach the audience that resonates with your brand. And a great way to do that and reach your audience is through video.
Why Video?
"Online videos will account for more than 80% of all consumer internet traffic by 2020." Buffer Social
Written content is still important, but video is taking over. It's no surprise as video clearly has some advantages over other content. It allows your audience to connect with you and see the heart of your enterprise in a more authentic and personal way. They can hear your voice inflections and see your facial expressions. They can peek behind the scenes to see how your business runs and what you care about most.
When done correctly, your audience feels like they know you which builds trust and brand loyalty. It creates a warmer brand for the audience to experience and greater engagement.
You can convey a lot of information and complex information in an easier to digest format.
Video can also add some excellent SEO juice by bringing people from social media and video platforms to your website and increasing conversions. Your website can be your strongest marketing tool. Video is the extra leverage to get people there.
How do you get started with video?
3 Easy steps:
Choose a goal
Choose a video type
Choose your platform
If you are reading this post, your main goal is likely to share your brand message. But, you can have micro goals within that.
Some examples:
Get viewers to visit your website
Encourage email signups
Encourage shares to reach a wider audience
Customer support/answer a question
Once you have your goal in mind, you will want to choose a video type to reach that goal. There are many types of videos, but here is a list to get you started, along with some examples…
Brand Film
This is the core film of what your company is all about. It shares your mission and values. Use this type to inspire your audience. Be sure to include your logo and tagline.
Lexus ends with "Experience Amazing."
Tips & Tricks
Quick How To's are a hit across social media platforms. These videos are a great way to easily give value while building brand awareness and showing off your expertise. Sunny Lenarduzzi grew her YouTube channel fast by sharing massive value with her social media tips.
Here she shares how to edit Instagram Photos
Behind The Scenes
Viewers love to peek behind the scenes of how a brand runs in the day to day and how products can be used to make life better.
In this video, Liquiel shows off their product using another popular product at the time- the iPhone 5 with this engaging "Behind The Scenes" look:
Product Demos
Present your product or service in a fun way that teaches your audience how to get the most out of what you sell.
People love their pets so this cute demo video by iFetch is a hit! Bonus tip: If cute animals or cute kids line up with your brand message then include them in your videos. They get a ton of social media love.
Testimonials
Testimonial videos share how your brand, product, or service is making someone's life better. Testimonial videos allow you to demonstrate the problem and the solution that you provide.
Keep it short like this example from LifeLock with over 1 ½ million views:
Educational
Educational videos can come in the form of interviews and webinars. The goal is to share your brand while teaching your audience something of value.
Mari Smith teamed up with Guy Kawasaki ad Peg Fitzpatrick to bring this free social media webinar to their audiences while building awareness for each of their personal brands.
Animated
Animated and whiteboard videos are quite popular and can receive a lot of shares. Animated videos can work for a lot of different brands and business types. And are fun for viewers.
Chipotle Mexican Grill has some wonderful examples of sharing your brand values and message through animated videos.
Go Live
A newer video option to add to the mix is live videos. These are taking off quickly on multiple social media platforms. Live videos are super engaging allowing you to interact with your audience in real time.
Grant Cardone goes live on YouTube via Cardone Zone Live at 12 PM EST
You can go live with your audience randomly, on special occasions, or create a regular time and turn it into a show.
Facebook Live is growing rapidly in popularity. It is a great time to take advantage of video on this powerful social media platforms. Facebook offers you an already engaged audience making it super easy to get started.
Alex York, with Sprout Social, has the details on Facebook Live benefits here.
Bonus: Blog Post To Video
If you want to get some extra mileage out of your blog post content or reach a whole new audience with the help of content you have already created, you can turn a post into a video.
Summarize the post and encourage viewers to head over to your website for more details. Here is a video based on this post via Quill.com:
Now for the platforms…
YouTube
There are many video platforms available. YouTube is one of the most popular and for good reason. Owned by Google, it has some powerful search capabilities.
YouTube is free and you can receive some extra revenue from ads. YouTube is a huge platform of users providing you a lot of potential.
"YouTube has over a billion users – almost one-third of all people on the Internet – and everyday people watch hundreds of millions of hours on YouTube and generate billions of views." YT Press
YouTube provides great global reach and invests in its creators making it the choice for many.
Vimeo
Another option for your business videos is Vimeo. Vimeo does not put advertisements on videos. While you will not receive ad revenue, this can actually be a great thing because it is more likely for your viewers to watch your whole video.
They will not be distracted by ads so there is a greater chance that they will stick with your message and take action.
Since they do not collect ad revenue, Vimeo does charge creators to use their platform. You can view the Vimeo for Business Plan here.
Because creators must pay, this can mean better quality content which sometimes gives Vimeo an advantage over YouTube.
Choosing between these two platforms will depend on your goals and budget. Or, you may decide to use both.
Social Media Channels
Aside from the two major video platforms, YouTube and Vimeo, more and more social media platforms are getting on board with video marketing. Facebook, Twitter, and Instagram all allow you to share videos easily to your feed.
Reynolds created a highly engaging video campaign for Instagram that garnered a lot of new followers. You can view the campaign summary on Vimeo.
Reynolds "Endless Table" Case Video:

Reynolds "Endless Table" Case Video from Awards Submission on Vimeo.
For cross promotion, try putting the full video on Vimeo or YouTube and then a short clip on other social platforms linking back to the full version.
To get started with video, you do not need a lot of fancy equipment or a complicated setup. With a bit of creativity, you can create engaging videos right from your smartphone in a location near you.
When you are starting out, it is a good idea to try a variety of video types and locations to see how your audience responds.
Test and narrow down to a couple of video types that your audience resonates with and put your marketing efforts into those.
Now over to you. Ready to give video a try to share your brand message?