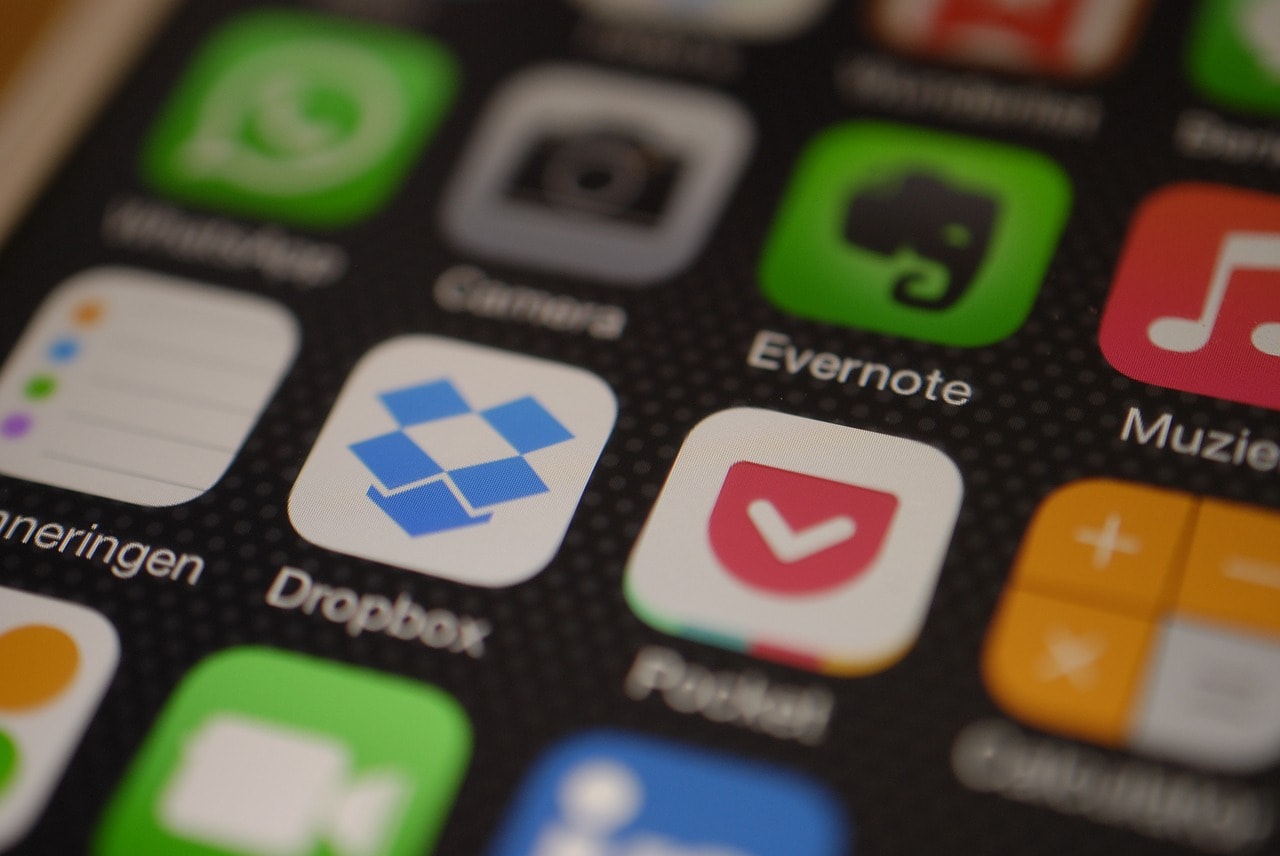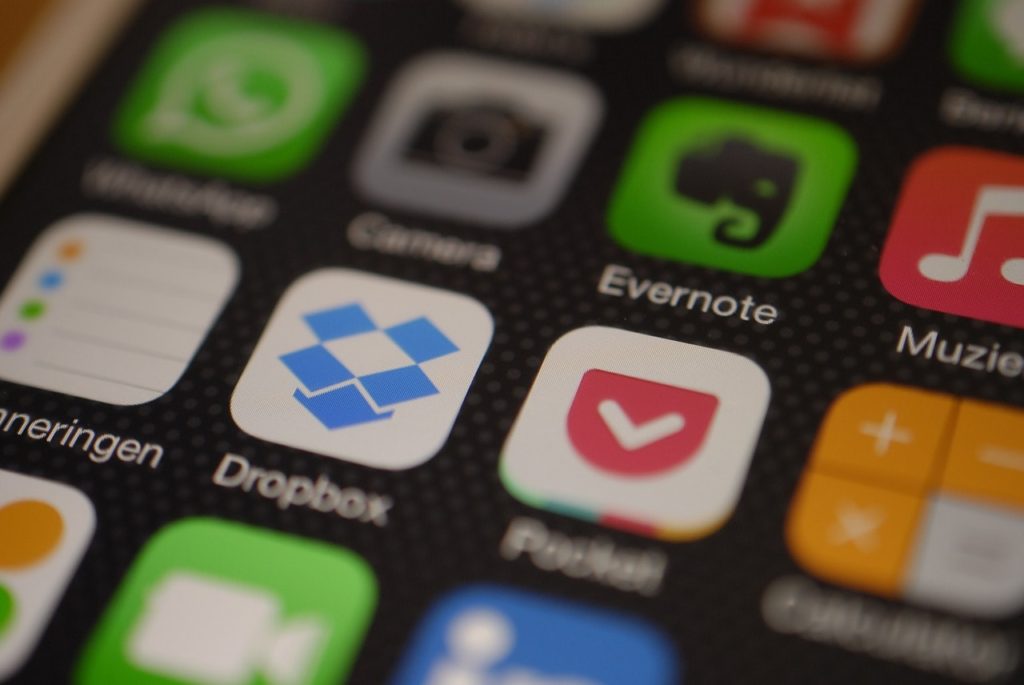 It was November 7th, 2011 when one of the tech's hottest startups graced the cover of Forbes magazine. That startup was Dropbox. Under the leadership of founder Drew Houston, the online storage platform has grown rapidly since then. Even after turning down Steve Jobs' request to acquire Dropbox for Apple.  
With its 500 million users, the thing that has kept Dropbox growing is the team's continued work to make the platform more and more user-friendly, adding additional features to make life and work easier with every update.
And, the new iOS 10 features do not disappoint.
Whether you are on your iPhone or iPad, Apple lovers get ready because mobile work just got better. Looks like Apple and Dropbox have decided to work together after all.
Here are the 5 new features of the Dropbox app for iOS 10 and how you can use them to up your productivity quotient…
5 New Time-Saving Dropbox Features
PDF Signing
You used to have to print a PDF to be signed and then hand deliver or scan it back. Or, you could search for a third-party website to sign documents electronically. What a hassle.
The new Dropbox PDF signing feature allows you to easily sign and add text to PDF documents right from your mobile phone. Then send them back to your boss or coworkers asap. No printer or fax needed.
Need to add more than a signature? The text field box can be dropped anywhere within your document. This cuts out a large amount of down time when you have projects going back and forth. Simply sign and send in-app. Less paper means easier on you and better for the environment.
If you do happen to have a paper document, you can easily scan it into the app. The scanning feature is also excellent for saving important receipts.
Here's how to use Dropbox's digital signing PDF feature:
Select your PDF document from the menu.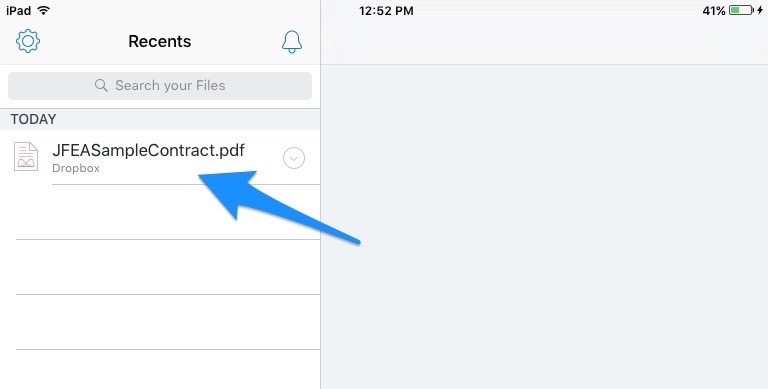 Then select the pencil and paper icon in the bottom right-hand corner.

You will have three options in the black box at the bottom of your document page:

Type your name/text

Sign your name (using finger or stylus)

Date your document
You can simply click, drag, and drop each text, signature, or date box where you want it to go.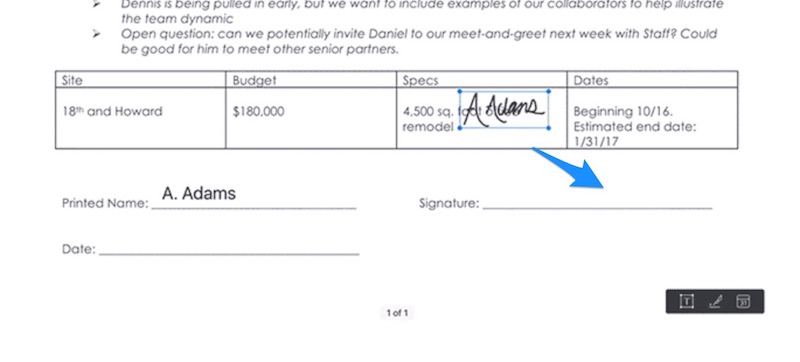 When you are ready to share, use the share button, enter the name and message, and send. Or, create a share link. All thanks to Adobe Acrobat app integration.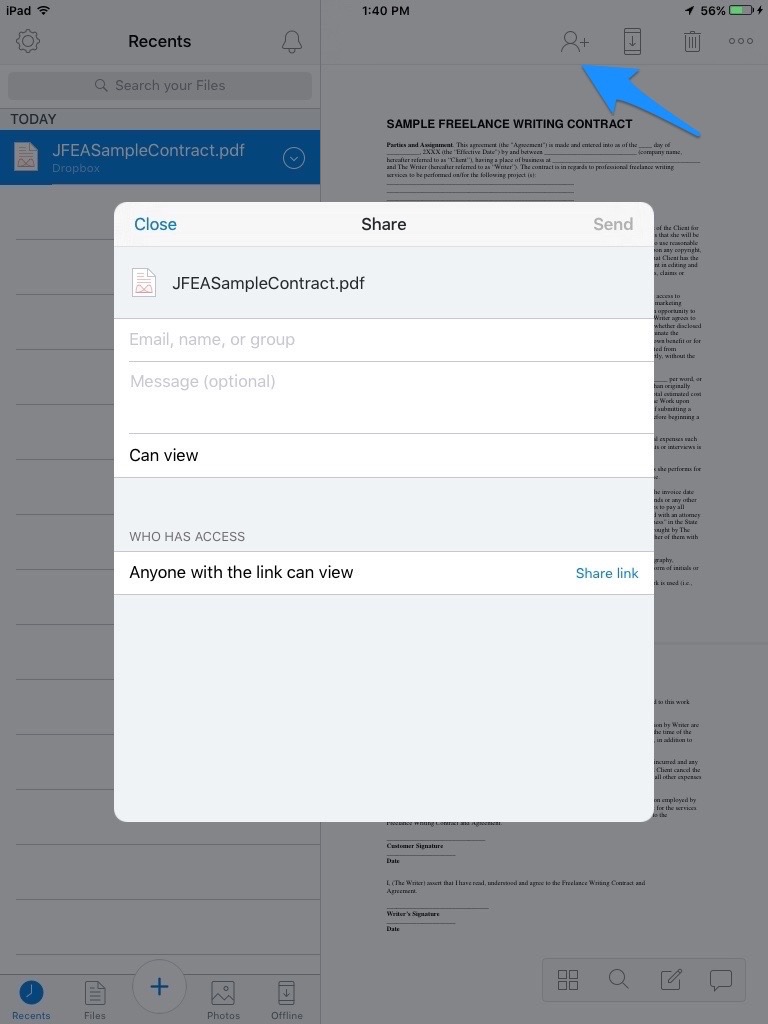 Lock Screen Widget
The newly improved widget system, available with iOS 10, is a much-anticipated one and Dropbox is taking full advantage of it.
With the new Dropbox lock screen widget, you can create and view files, open recent files, and even scan in your receipts without having to unlock your phone.
Your most recent files will be previewed on the home screen.
To use this feature, you need to add the Dropbox Widget to your lock screen.
If you swipe right on your device, you will see your widgets area.
Scroll down to the bottom of the widgets area and click "Edit." Enter your passcode. Scroll down to the Dropbox app and click the plus sign to add it to your lock screen.
iBlog Apple shows you how here.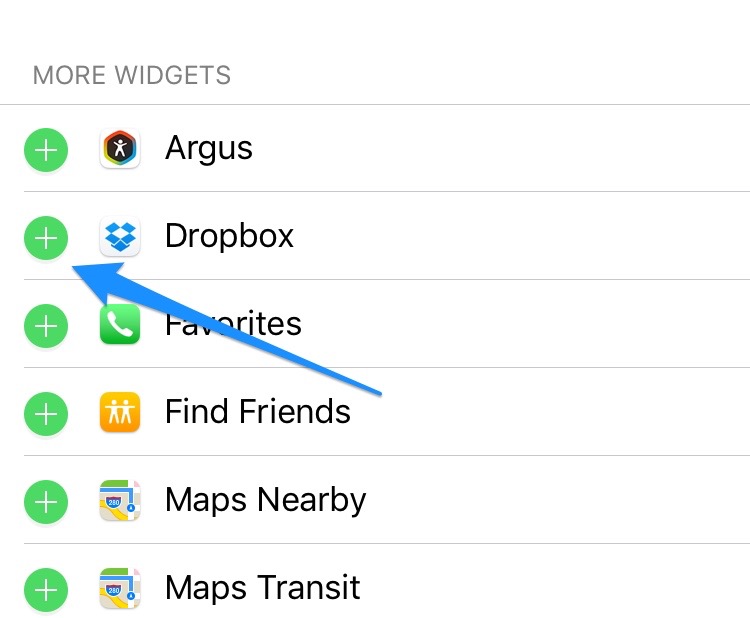 You can now view and create files, upload photos, and scan documents without unlocking your phone or iPad.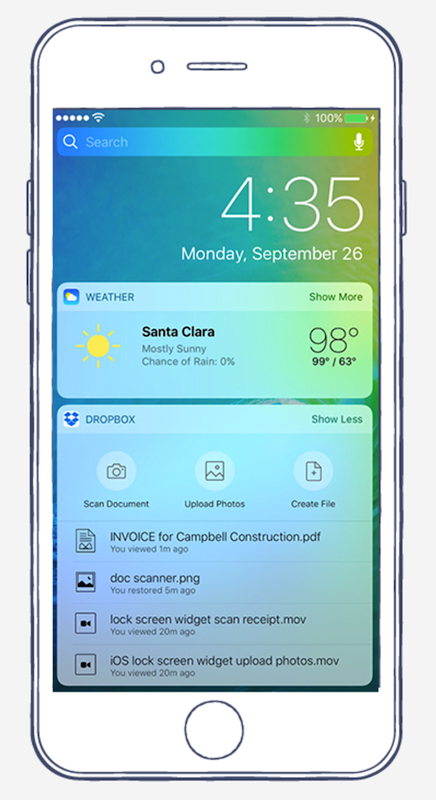 Up To Date File Viewing On The Go
You no longer need to wait until you get back to the office to view file updates or keep refreshing the page waiting to view changes.
Dropbox will send you a notification when someone on your team saves a new version of your shared documents. With just a tap, you can reload to see what has changed or what needs to be addressed.
Team power.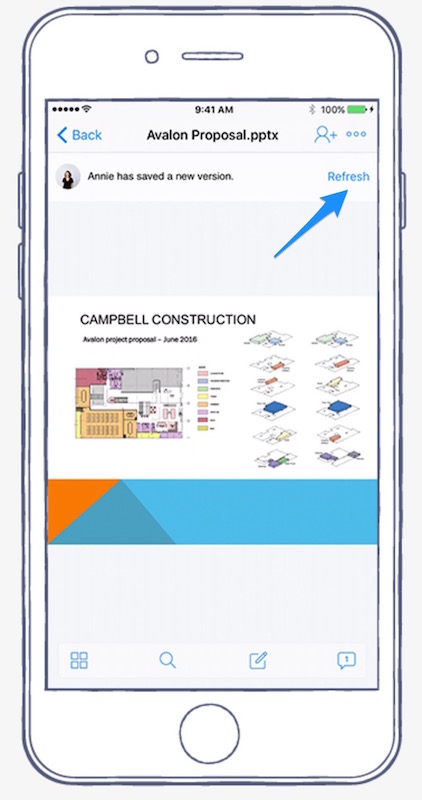 You can easily see which member has saved a new version and respond in real time when needed. Collaboration is often the key to successful project completion, so users can also add comments to each other, about a document, with the "@" sign.
You can save important work files for offline viewing too in case you hit a no internet zone. When you are over wifi, Dropbox will update your files automatically. On a 3G or 4G network when files are changed? Just tap each file to open it with the latest changes.
Have a fabulous brainstorm while at the cafe? You can create Microsoft Office documents while on-the-go that you can later continue when you get back to the office.
Share Dropbox Files in iMessage
In the middle of a chat with your team and need to share a file? Dropbox now integrates beautifully with iMessage.
You will no longer have to switch back and forth between apps to share your Dropbox photos and documents.
To use this feature, you will first need to add the app to Messages.
Start a message.

Tap the

A

icon (stands for "application").

Tap the grid icon on the bottom-left corner.

Tap

Store

to add a new third-party app to

Messages.

Tap

Manage

and toggle the

Dropbox

switch to the on position.
You will now have the ability to add Dropbox files to iMessage chats.
Full directions on sharing and receiving files via Dropbox here.
Dropbox will add your file in line with the thread for easy viewing. You will know a file has been added via Dropbox by the box logo at the top left corner.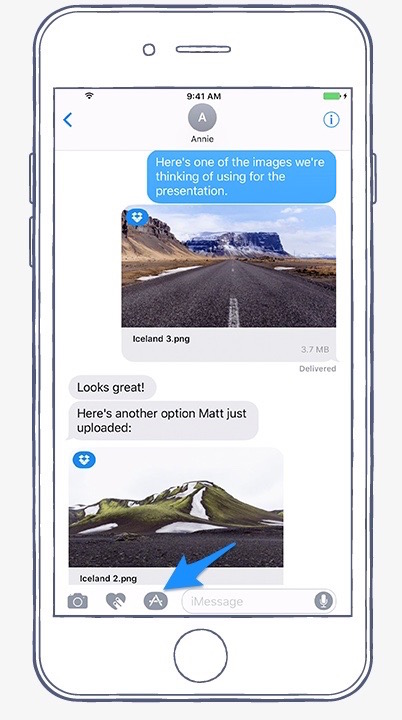 This feature also allows you to view your Dropbox photos right in iMessage. Add photos to your Dropbox from your device automatically by choosing the Turn On Camera Upload option. Or just select a few from Choose Photos.
If you send a file, other than photos, recipients will be able to see a preview of the file.
Share Screen Time on iPad
This round of updates offers an iPad only perk- Picture-In-Picture. Want to watch a video from your Dropbox while you continue your work? Now you can.
View a video in part of your screen while working on a draft in another area of the screen. This is great for video transcriptionist, editors, and vloggers and more.
With Dropbox split-view multitasking feature you could:
Search for a hotel while looking at a map for the location.

Check in with both Facebook and Twitter.

View your emails and online calendar.

Your files on one side and ask Google a question on the other.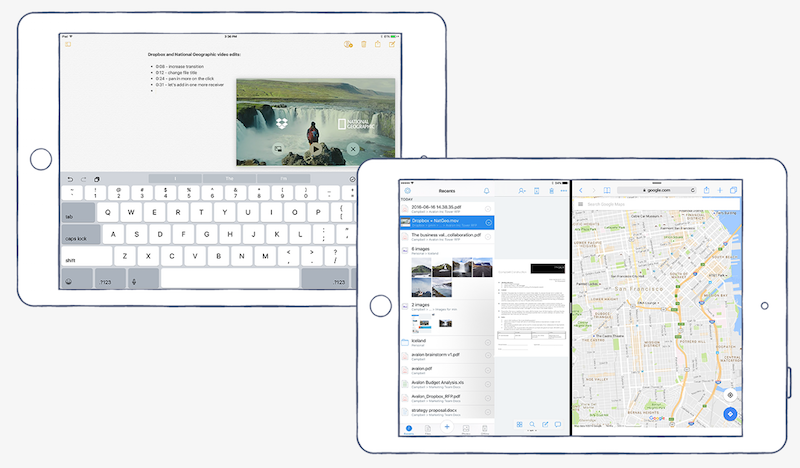 A Retired Feature
According to Dropbox, the "HTML rendering on shared links or public folders" feature has been retired. But, do not worry if you have HTML files you still need to share.
"If you have any websites or HTML content on your Dropbox, your files will still be available on your account, but you won't be able to preview them. If you need to share them with other people, you can still do it through shared files or folders."
As our lives and work become more and more mobile, we need easier ways to keep up. Did you know,
"Americans collectively check their mobile devices 8 billion times per day."
Dropbox for iOS 10 is making mobile work faster and more efficient. The most popular iPhone/iPad app of all time is Facebook, but Dropbox is on its way up the list.
Being able to easily reach your team wherever you are, delivers a higher return on investment for both your time and money. As an online storage platform, you get the benefits of team management and collaboration without using up space and resources on your hardware. It is Plug-in-Play productivity leaving your IT department free for larger tasks.  
Dropbox takes a "refinement over time" approach, so this is a large and exciting update.
Be sure to visit the Apple App store and update to Dropbox version 24.2 now to enjoy all of these features and more. Which feature are you most excited about?