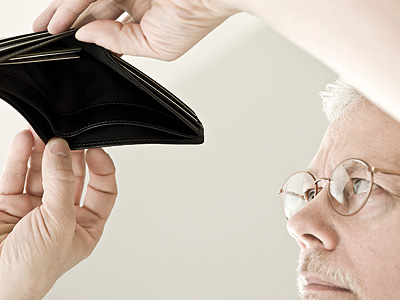 Privacy on the Internet. Who even thinks that concept is really possible anymore? If you said, "Not me!" you are not alone. However, I am happy to share with you one little island – an oasis, if you will – in the sea of privacy perils that is inherantly a big part of today's Internet.
This oasis I refer to is my favorite and most sincerely-recommended website hosting company. DreamHost. I use them for all of my websites, I strongly recommend them to each and every friend, client and stranger on the street, and I happily give discounts to new clients who follow my recommendation to use DreamHost's services.
They are just plain awesome. Call me and I will tell you why. Or, emailing me works, too.
On to the privacy matter. Reading the following information, taken from the latest DreamHost Newsletter edition, is a simple explanantion of how DreamHost protectes your privacy – FOR FREE – and how you can benefit from it.
—
DreamHost 101: Free Whois Privacy
The thing about registering domain names is that you're supposed to provide your own legit contact information when you do it. Full name, address, phone number, email address, blood type, cheek swab, dental records, sexual preference, credit score – the works.
All of that information (most of it) is then immediately put into the public record where it's viewable to anyone who cares to look it up through a registrar's "whois" tool.
After registering a domain you'll immediately start to get more spam in your inbox, more junk mail in your "other" inbox, and your life will generally not be as hassle-free as it would have been otherwise. All because you registered some dumb domain name! Sheesh!
You COULD just falsify your contact information, but that would put you at risk of having the domain taken away from you if anyone ever noticed.
That's quite a pickle!
To help ease your pain we offer a whois Privacy Service – FREE.
We will provide a valid mailing address, phone number, and email address for your domain's registration record.
We'll list "yourdomainname.com@proxy.dreamhost.com" and forward its messages to your true hidden email address.
We'll even accept and recycle all junk mail on your behalf!
There really is no good reason not to do it.
To enable or disable domain privacy, just visit the "Domains/Registrations" section of your account control panel, click a domain name, click to modify its "whois" info, and there you go – instant privacy.
source: DreamHost September 2011 Newsletter
—
Now, having taken this into consideration, I offer one more important piece for you to keep: None of the other "big" or "reputable" hosting companies do this. Just DreamHost. Those other guys, GoDaddy, most infamously, can charge up to 10.00 per month for private Whois Records. Now doesn't that sound a little shady? Or maybe even close to questionable? For me, it explains why they sometimes offer what seems to be ridiculously low domain name prices (even though they are notorius for price-hikes after the first year).
I hope reading this has given you some valuable information about one of your privacy options. My recommendation: take advantage of superior hosting at affordable rates, and with free privacy protection included – like it should be. Go with DreamHost!
For the remainder of September, I am offering  free help with getting your website hosting account set up, or to answer any questions you might have. Contact me.