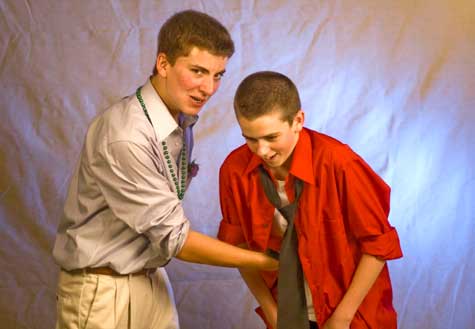 WordPress has great built-in SEO. So much so, that many small businesses and nonprofit organizations get "out of the box" results with their Search Engine Optimization (SEO). But what's even more intruiging, pleasing, and profitable are the many ways you can go above and beyond that out-of-box experience, with WordPress plugins.
SEO Slugs is an older, but tried and true, plugin available in the WordPress Plugin Repository (a.k.a. WordPress Plugin Directory). It was relased in 2007, has over 72,000 downloads and is still getting an average of more than 50 downloads per day. It's right in there with all the other amazingly free plugins that make WordPress the most popular solution for businesses and nonprofits that want a professional looking website, do-it-yourself content management and relatively low cost.
Golden Rule
Slug your neighbor? Not exactly the Golden Rule. How about your competitor – should you slug them? [insert humor here] Yes! Yes, you should slug them and slug them hard before they slug you! ***
Of course, I am talking about the permalink slugs that help bring the search engine bots to your website's door. You know, the ones that invite the bots to come inside and look around a little; maybe index some fresh content here and there and then sip some sweet tea.
…It could happen.
Example
All kidding aside, check out this plugin and see if it works for you. Here is what it does:
Automatically edits your filename for you. Meaning, any new post that you create on your WordPress website. The plugin edits the file name (which is derived from the post title you have created) and edits the unnecesary words so that your permalink is shorter and better optimized.
There is no proof or hard evidence that dictates how long or short a link should be, but those with better SEO generally have better-optimized links to their content. This plugin does it for you automatically.
And here's the kicker that I really like… a different explanation for the acroym "SEO."
SEO: Searcher's Eyes Optimized. What I mean is that shorter is better. Easier to read, easier on the eye, more memorable.
Here's the example:
You write a post or a page and give it the title, "What You Can Do Immediately For Higher Rankings ."
The standard WordPress permalink would be generated as:
/what-you-can-do-immediately-for-higher-rankings
The SEO Slug automatically optimizes that permalink's slug to:
/immediately-higher-rankings
Ease Of  Use
Nice. Search robots like it better and human search eyes do, too.
So, you can see slugging your competitor with better performing SEO Slugs is the way to go. Be found in search engine results before he is. Get a jump on grabbing the attention of your target audience before he does. Move forward with attracting members of your niche market before he can. And remember, you can do this kind of slugging – as hard as you want – without fear from the long arm of the law.***
Help on getting this plugin working for your business, and other easy and affordable SEO measures, is gladly offered here.
[note_box]***SafeHouse Web strongly advocates the Golden Rule, "Treat others as you want to be treated," and in no way suggests violence against anyone.[/note_box]