A lot of the WordPress themes offered at Elegant Themes are already among some of our favorites. So when we saw this latest offering from Nick at Elegant Themes – a fresh set of free social media icons – available for download and in both .png and .psd format, we felt compelled to share them here.
This set includes thirty-five 32×32 icons in PNG and PSD format. You can use these icons however you like. There are absolutely no restrictions. -Nick @ Elegant Themes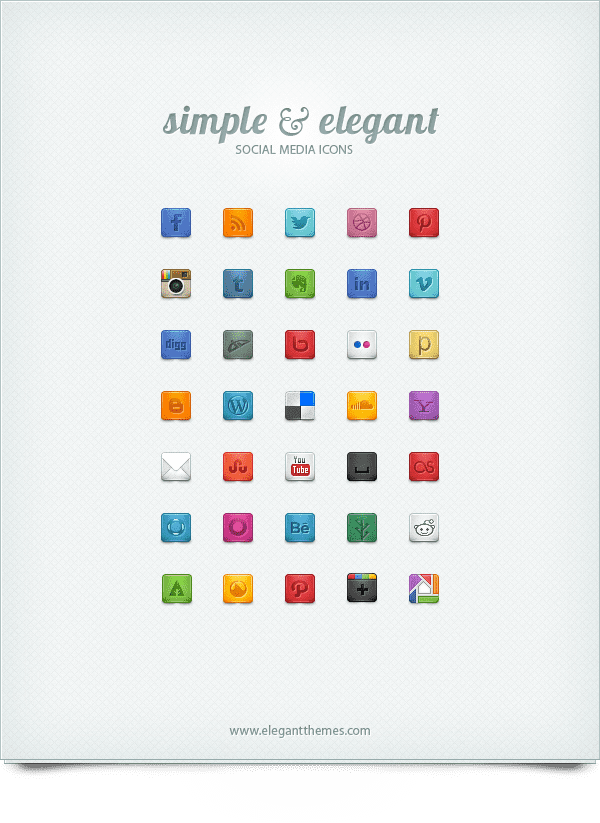 This social media icon set includes icons for the following applications:
Facebook, RSS, Twitter, Blogger, WordPress, Delicious, SoundCloud, Yahoo, eMail, Dribbble, Pinterest, Instagram, Tumblr, Evernote, LinkedIn, Vimeo, Digg, DeviantArt, Bebo, Flickr, Posterous, StumbleUpon, YouTube, MySpace, Last.fm, DesignFloat, Orkut, Behance, Netvibes, Forrst, Grooveshark, Path, Google Plus, Picasa and Reddit.