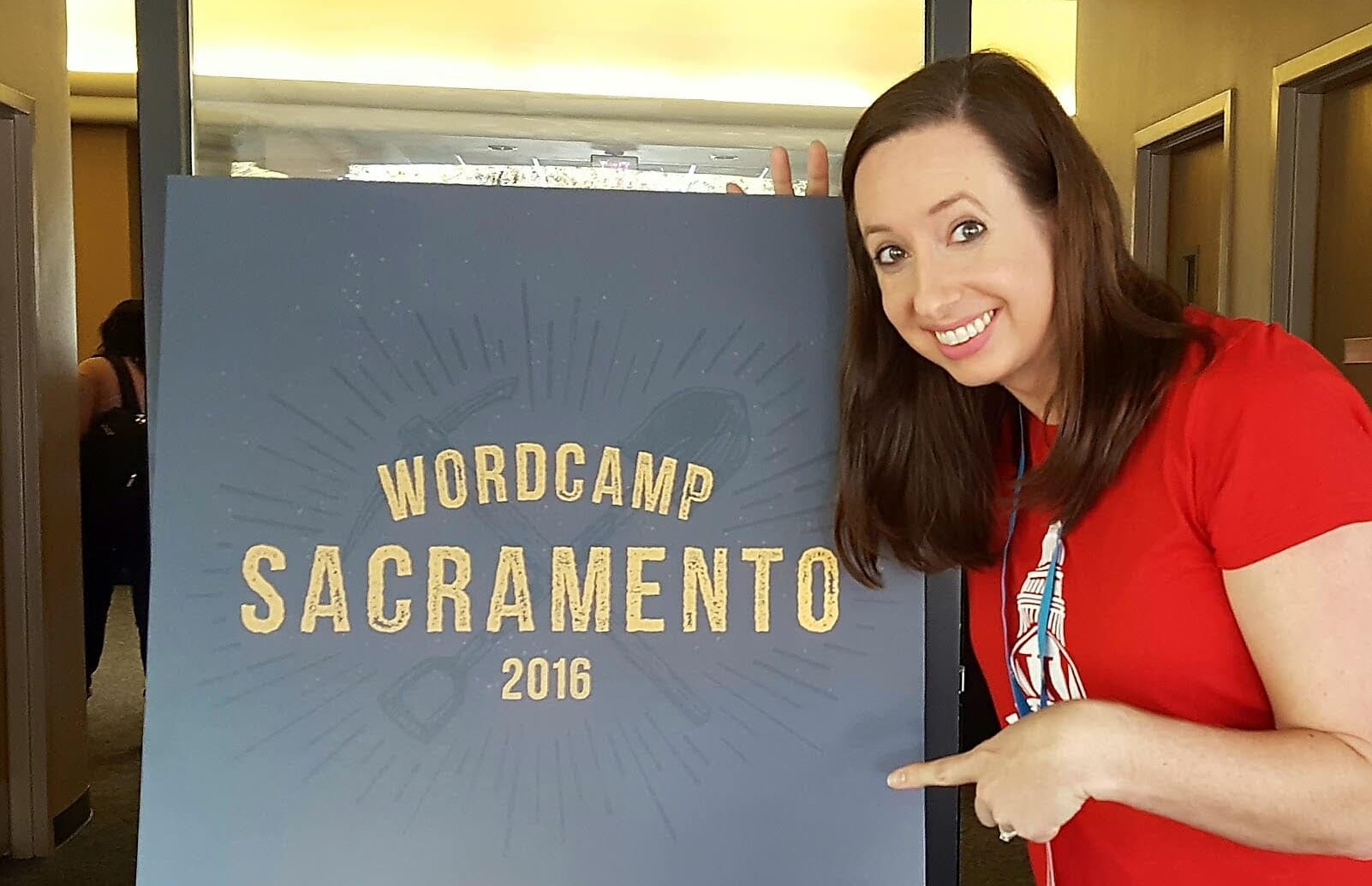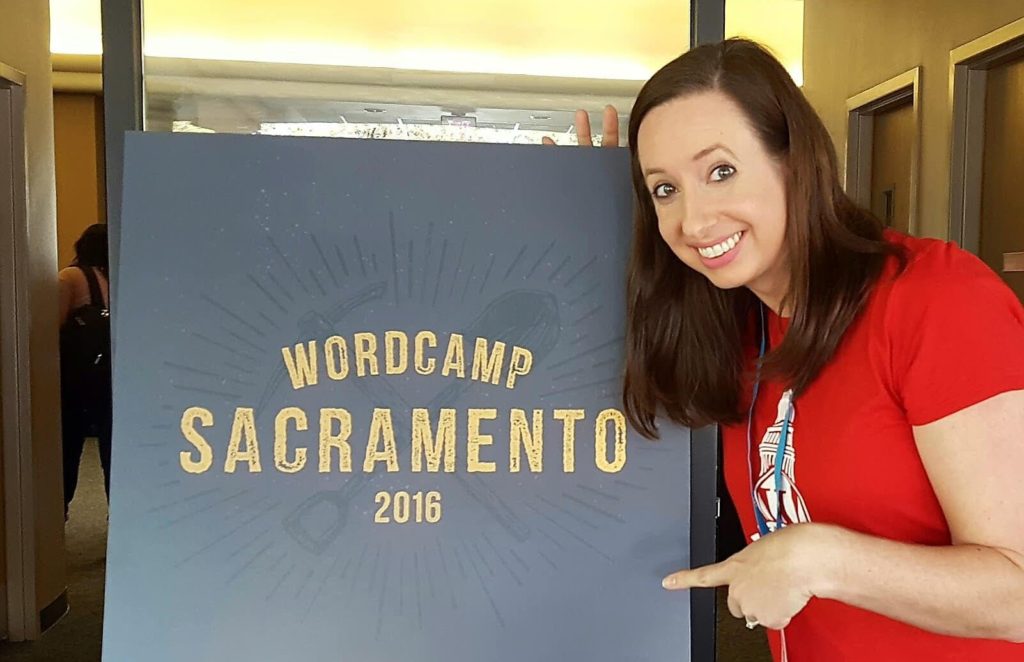 The Sacramento WordPress community hosted its second annual WordCamp this past weekend. 350 WordPress enthusiasts from all over California and several other states came together at the Sacramento State University Harper Alumni Center for two days of talks on all things WordPress. Over 30 different speakers gave talks on working with WordPress and design, development, plug-ins, content, project management, running a business, and more. It was a great weekend of learning, as well as being part of a community of friendly, helpful, and enthusiastic people who enjoy sharing their knowledge and experience with WordPress. Here, a few highlights from the event: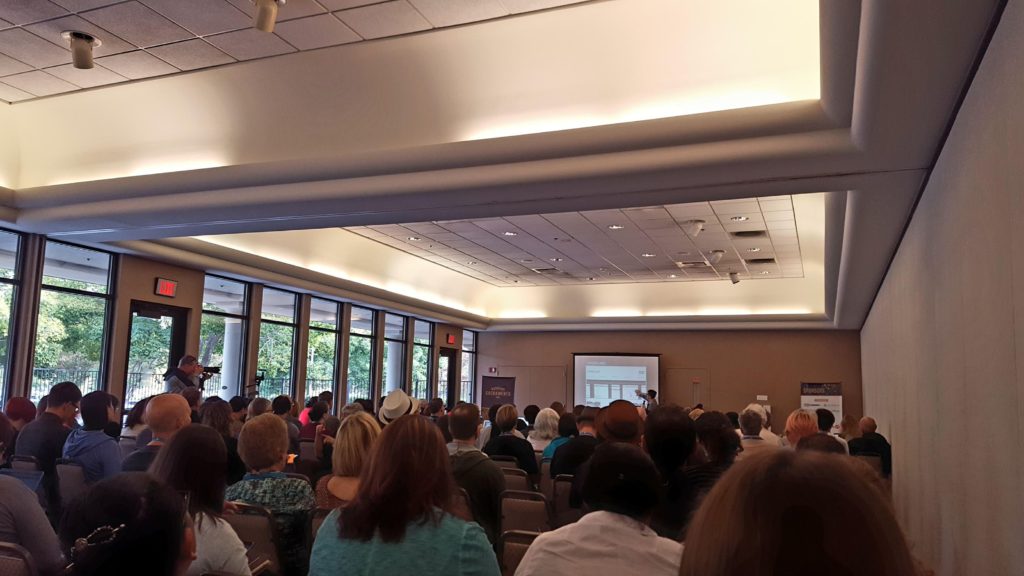 Using a Content First Design Process – Dawn Pedersen
Dawn Pedersen shared from her many years of experience managing websites both at an agency and at a large community college about the benefits of a content-first design strategy. She contrasted content-first design with a traditional structure-first design approach, in which mock-ups and wireframes are designed first, with content added in later in the process. A structure-first approach can be challenging in that it can force pieces of content into areas of the website structure that may not be the best fit, or the website may have "coming soon" blank web pages scattered around the site after it launches. With a content-first methodology, creating and organizing content is the first step in the process. This way, the project team can see the entire scope of the project content at the outset, see the relationships between all the different pieces of content, and can structure the site in a way that maximizes the various types of content. "The content is what the user came to read, learn, experience, do…the content is the user experience," Dawn said, so using the content as the starting point to guide the entire design process is a logical method, and one that in her experience, can produce great results.
Taking the Yoast SEO Plugin to the Next Level – David McCormick
David McCormick of Blast Analytics & Marketing gave a talk on SEO basics and maximizing SEO with the Yoast Plugin. He noted that SEO is a key means to understand user demand—it's about delivering the right thing to the right people in the right time and the right way. While the algorithms that companies like Google use to determine where web pages appear in search results, many of the fundamentals of SEO remain the same. David's talk focused on page titles, meta descriptions, open graph, page copy, headings, multiple keyword focus, and meta robots. He described each item as well as how the Yoast SEO Plugin enables WordPress users to optimize each of these areas on their sites. David shared that not only is the Yoast SEO Plugin the gold standard for optimizing pages on WordPress sites, but also the Yoast organization has extensive expertise in SEO that they share on their site. The talk was a great reminder that for SEO, fundamentals are key, and resources like Yoast exist to help WordPress users optimize their pages for search.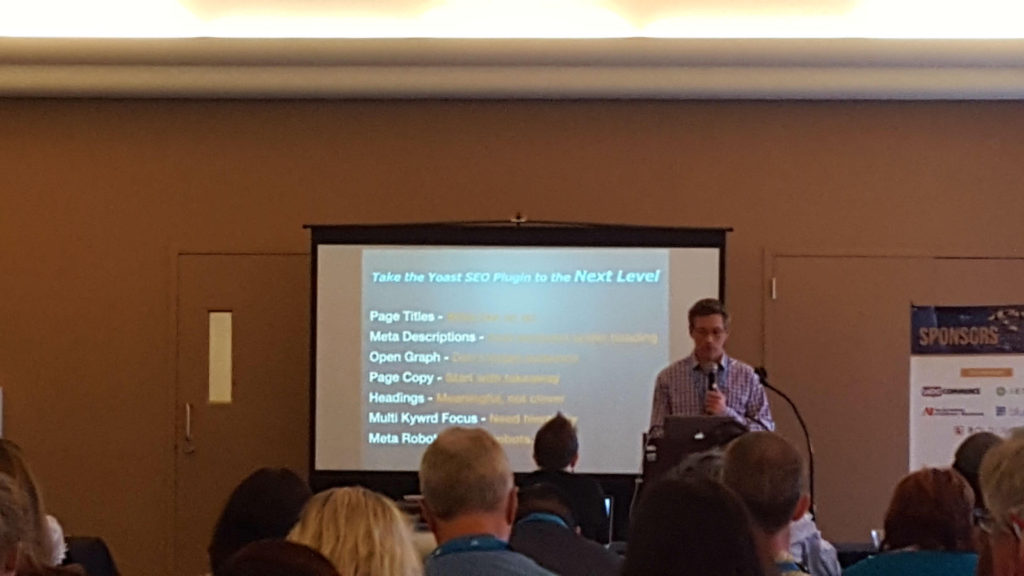 Building a Learning Management Platform with WordPress – Kim Shivler
Kim Shivler is an educator who began using WordPress to build online courses in what she calls Learning Management Platforms (LMP) several years ago, and in her words, has not looked back since. Kim shared how educators, trainers, tutorial makers, and others who have information to teach can use WordPress to create platforms to engage with their students. She contrasted Learning Management Platforms (LMP) with Learning Management Systems (LMS). She defined the platform as a completely contained system for all actions and interactions in a course. When using an LMS, the students may utilize outside tools like Facebook groups and other chat and communication tools. When features such as this are all contained into a platform, it increases course completion rates, Kim said. Some of the WordPress tools that Kim recommended using included forums or an interaction platform, such as bbPress, membership access, achievements and gamification features, a chat and communications tool, like with BuddyPress. An LMP may actually include an LMS as well as these features, she said. Finally, Kim shared her five key recommendations for building a quality online course:
Have multiple touch points with students
Use bite-sized content
Create options for interaction
Give assignments
Utilize evaluation tools
Five Steps to Setting up a Podcast – Jonathan Denwood
Jonathan Denwood produces a regular podcast on WordPress for business owners called WP Tonic. For his WordCamp talk, he shared that podcasts are still a popular media form among a number of different demographics, and can therefore be an effective way to share content. Podcasts can also be inexpensive to start out–Jonathan shared that audio equipment that produces strong audio quality can cost under $100. Recording can be done on your computer, YouTube Live, Skype, or paid software, if desired. He advised that for every minute of audio recorded, you can expect to spend another 2-3 minutes editing. For WordPress users, there are a number of themes designed for posting audio recordings on your site and plugins that will push your media to an RSS feed. For those ready to start out podcasting, he shared that it's helpful to have 10-12 podcasts recorded before you launch, being a guest on other podcasts is a good way to promote your podcast early on, and that it can take 12-18 months to grow an audience. While it may take some time, developing a podcast on an area of your expertise can be a way to grow your audience for your business, or even to develop an additional income stream for it. Jonathan himself has produced over 120 episodes of his WP Tonic podcast, which is fitting right alongside his WordPress support and maintenance company of the same name.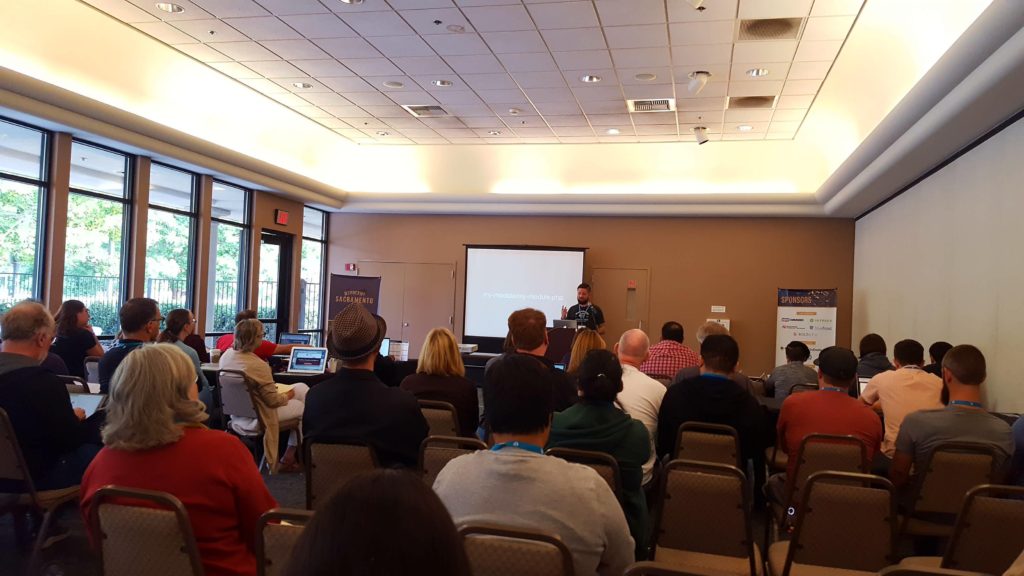 WordPress and the Enterprise – Anca Mosoiu
Anca Mosoiu is the founder of Tech Liminal, and spoke about using WordPress in large-scale enterprise companies such as Cisco, Nike, and Clorox. From her many years of experience working with WordPress at the enterprise level, she shared that most multi-national companies that have thousands of employees tend to be risk averse, need predictability, and have to deal with a lot of regulations and liability. At enterprise scale, companies like Apple and Tesla, she said, are not the norm. While working with enterprise organizations can have challenges, such as extensive bureaucracy around decision-making or teams and groups in silos, it also offers many benefits: You often get to work on challenging problems, have access to more resources than smaller organizations, work with smart, motivated professionals, and work on projects with a scale and impact that can be exciting. Anca shared that like Excel in the 1990s, WordPress is not difficult to work with, and can be a quick and easy tool to make a big impact for a team or department. Nowadays, enterprise companies are using WordPress for blogs, microsites, institute sites, intranets, and other means of sharing content and connecting employees or other users. In regards to how companies that use WordPress across the enterprise function at scale, Anca had four apt descriptions:
WordPress Anarchy: Each department runs its own WordPress sites
WordPress as a Community: In addition to each department running its own sites, there is a shared community across the organization for meetups and support
WordPress as Internal Agency: A WordPress "agency" works out of a department such as marketing, and works with customer-facing departments to develop sites (which can be easy to justify if taking an action or building a site in WordPress leads to x amount of dollars in sales increase)
WordPress as a Service: A central WordPress service serves all departments, like a legal services department or accounting team
From her years of experience, Anca suggested that WordPress in a large company can be a good tool for path-finding among non-structured systems. A WordPress site can be built quickly to create a landing page, develop on online brochure, create a membership site like an intranet, or serve other useful functions both quickly and long-term within an enterprise.
In addition to these five talks, there were many other great talks at WordCamp on topics like CSS Flexbox, Beaver Builder, WooCommerce, Atomic Design, project management and project workflows, content creation, customizing WordPress themes, and many more. The organizing team hosted a great event, and the 350 WordPress professionals who attended learned a lot of useful information, and made some great connections with one another. WordCamp and local WordPress community groups are great ways for professionals who work with WordPress on a daily basis to meet, connect, and learn from one another, and WordCamp Sacramento 2016 was a golden example of the WordPress community coming together to share and learn.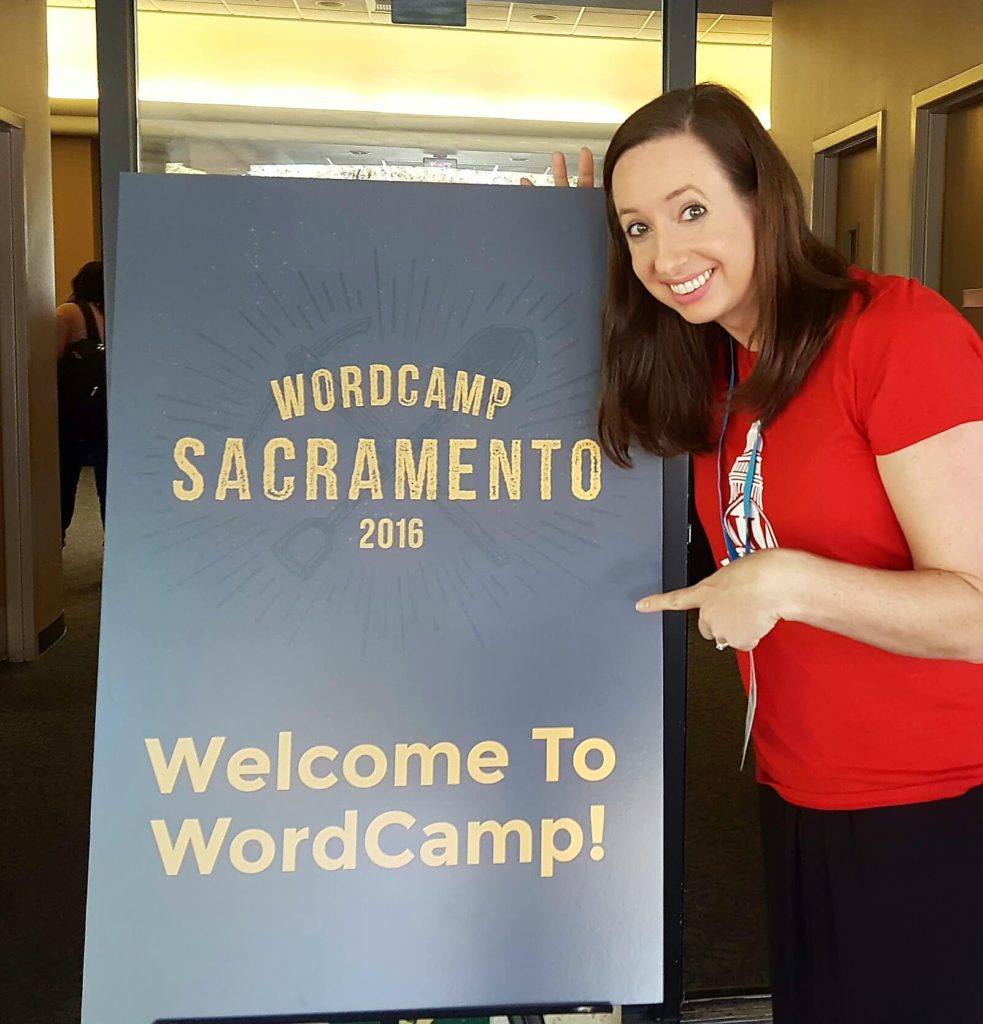 SafeHouse Web is design and digital marketing company in Hollister, California that provides expert WordPress website design, social media marketing, and proven SEO solutions. Email us at hello@safehouseweb.com or call (831) 205-0077.