Google knows where smartphone users are. While this can be a scary concept it is immensely helpful to businesses and users alike. Ranking your local business in Google search creates free and powerful advertising space.
Say that someone needs to find a graphic designer in the Willow Glen neighborhood in San Jose. Boom! They search and Google delivers. If you are a graphic designer in that area it could be you appearing in that search if you play your cards right.
More and more users are going mobile to check out local hotspots, find products and services, and read reviews before deciding which local places of business to visit.
"50% of consumers who conducted a local search on their smartphone visited a store within a day, and 34% who searched on computer/tablet did the same." via Search Engine Land.
Ranking your business in local search is a big deal!
Google is allowing business owners to edit what is showing up in Google local search. If you are logged into your business account, you can search for your business and then edit the listing to make sure your business info is up to date and even add photos.
"Your listing appears right when people are searching for your business or businesses like yours on Google Search or Maps. Google My Business makes it easy to create and update your listing—so you can stand out, and bring customers in." Google My Business
Your business local listing appears with directions, hours, photos, reviews and more. Just look at this example of the Googleplex in California: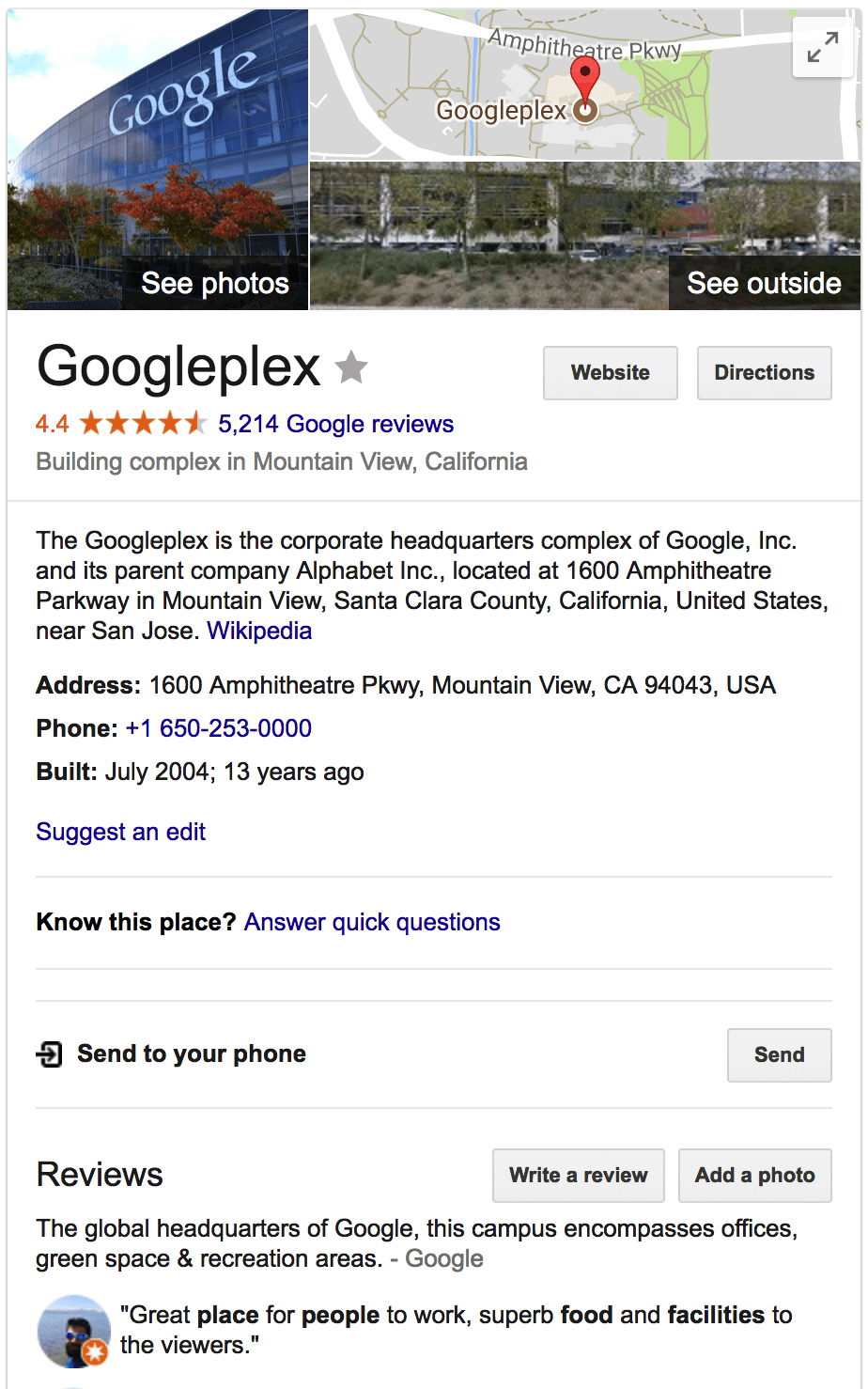 It's important, it's free advertising for your business, and it can land you new customers. But, how do you optimize your ranking for better performance?
Your Google "My Business" Profile
Go straight to the source. Use the Google My Business app to fill out all your business information.Check your listing and make sure all the information displayed is correct. Nothing annoys visiting customers faster than seeing information, like open hours, listed only to find out that information is wrong.
Make sure you have a unique description of your business and that it is listed in the right category.
Make it easy to reach you by adding your phone number and website. Provide as much information as you can.
Reviews- Great reviews help too so be sure to ask your loyal customers to post some for you. Google likes to support businesses that customers are loving and positive reviews are an important ranking factor.
Then get visual. Photos make your listing so much more attractive.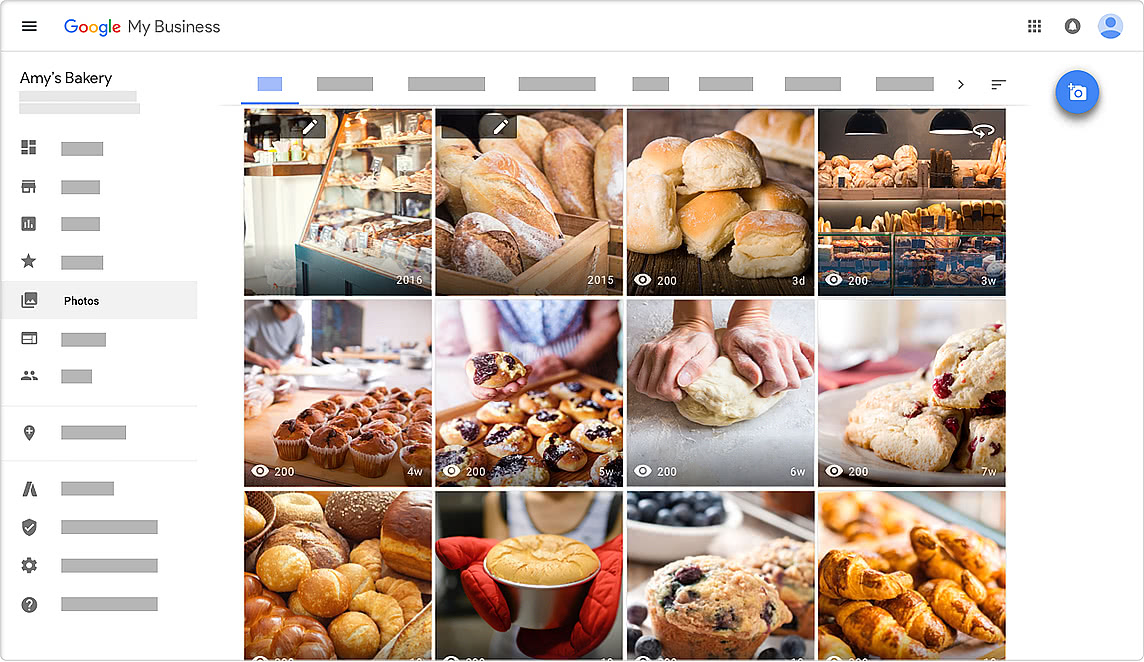 Make Sure Your NAP is On Point
No, we do not mean a midday siesta. NAP stands for Name, Address, and Phone number. Google crawls the web to search for this trifecta when ranking local businesses. You want to make sure your NAP is written out the same way on your website, social media platforms, and local search listing so the Google bots can find and comprehend this information easily.
Optimize Your Site for Mobile and Update
When users are viewing your local listing on their smartphones they will often visit your website link. If your website is not optimized for mobile they will have a poor user experience and may view your business as unprofessional.
Once your website is easy to view on mobile, make sure you keep it updated with relevant content. A great way to do this is through your blog. You can gain extra Google juice by posting local content to your blog using keywords that are relevant to the area where your business resides.
Bonus: Use Video
If you want to go above and beyond to get Google to bring people to your local business consider adding some video marketing. Video is eating up a larger and larger percentage of web traffic and that can give your business an extra advantage.
Having a mix of media on your website helps Google see it as more valuable. To get the most in the way of SEO from your videos here are some tips:
Use a keyword research tool (add keyword phrases that include your local area and local events)
Host your video on YouTube (Google owns and loves YouTube)
Geotag your video for your business's location ( Video Manager -> Advanced Settings -> Video Location)
Google is allowing you to manage how customers view your business. Take the time to optimize this free advertising space and build your local fan base. Then check the analytics Google provides to see how you're doing.