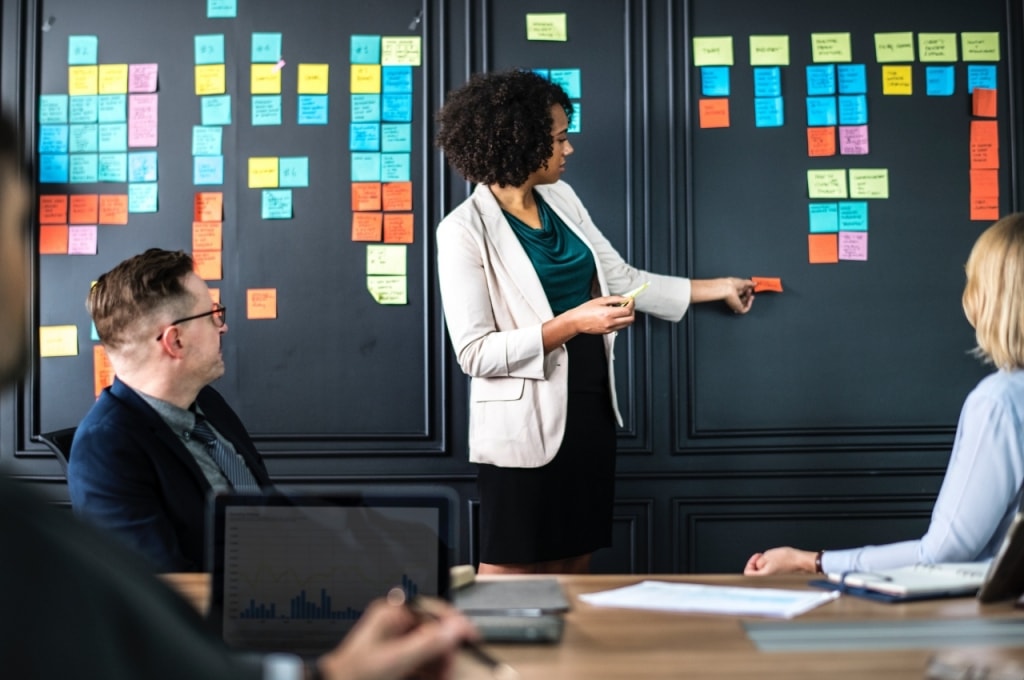 You may have heard the terms fractional CMO, outsourced marketing manager, or contract marketing manager. But what do these mean? And how can they support your current marketing needs?
All of these are different names for an on-demand marketing strategist, someone who can step into a variety of work situations to provide marketing and branding solutions tailored to your unique needs. This flexible option is great for small shops who may not have the budget for a full-time marketing position, as well as for large businesses who want fresh perspective to help them think outside the box for a special project.
The beauty of this type of approach is that you can receive customized solutions to a variety of professional situations. Consider if any of the following options feels right for your needs.
General Marketing Management
You need someone who can take charge of either existing or desired marketing initiatives, but you don't have the staff or resources available to see these projects through to completion. A fractional CMO can join your team on a part-time basis, providing weekly support in a set amount of hours to create a turn-key process for standard marketing needs such as web editing, social media posts, and general branding strategy. A fractional CMO is a cost-effective and efficient way to meet standard marketing needs for your company.
Outside Expertise
Sometimes you need fresh eyes to assess your branding problems and find out-of-the-box solutions. In an area as diverse as San Jose, you need someone with an equally diverse background, someone who can think creatively and draw from a wealth of experience to find solutions to your branding challenges. This person can join your team either for the long or short term and take current projects to the next level.
Large Marketing Projects
You have a specific marketing or branding need in mind, and want someone who can focus on just that project for its duration. A project-based CMO can lead you through something as complex as a product launch marketed across multiple platforms, or something more streamlined such as a marketing campaign designed for one medium—for example, an Instagram ad series to unveil a new project or product. The key here is finding someone who can see the big picture goal while also honing in on the little details that will set your marketing apart, creating a unique customer experience while maintaining the "voice" of your brand.
Rebranding
Things change quickly in Silicon Valley. Oftentimes an organization needs to react quickly to a changing market, but in doing so, neglects their branding. This can lead to misalignment between internal organizational attitudes and external services and outcomes. You need someone who can deftly manage the challenge of communicating your transition from who you were to who you are going to be.
Another challenge can be when a new CEO or governing board joins your team, and you need to communicate their new style, systems, and upcoming changes to your audience without losing viewers or clients. A contract marketing manager can take your marketing through the transition period with a tight focus on strengthening your image, communicating your core values, and reaffirming your value to your audience.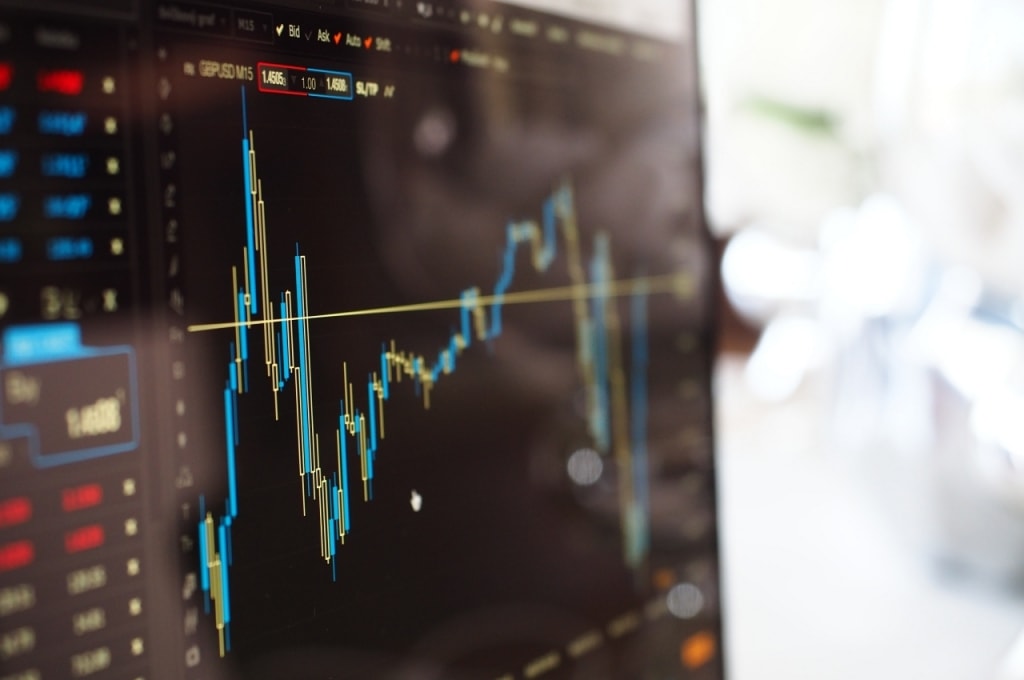 Project Completion
You are an idea person. You don't lack for creativity, but there aren't enough hours in the day to turn your multitude of ideas into concrete outcomes. You need someone with a proven track record of taking projects from the drawing board to the finish line, someone who can clarify your goals, design a comprehensive marketing plan, and execute them in a timely fashion. An outsourced marketing manager can run with your ideas, taking the project management of each campaign off your plate. Their support can give you the time to continue being a big idea person, knowing they will transform your ideas into concrete actions to keep your marketing moving forward.
Short-Term Marketing Management
You are in the process of bringing a marketing person or team on board, but what do you do in the meantime? Some companies make the mistake of splitting up marketing projects across several people or teams, resulting in a lack of consistency. On the flip side, marketing can sometimes land on the already full plate of an employee who isn't as experienced in this area. A contract marketing manager is a great solution to keep your marketing department running smoothly and congruently, without adding stress to your team—giving you the freedom to take your time in finding the right person to fit your company needs and culture.
Marketing Manager Leave of Absence
Your marketing person goes on vacation or family leave, or has personal needs requiring an indeterminate amount of time off. As mentioned above, you could split up your marketing duties to alleviate stress on your team, or you could scramble for a short-term restructure to meet your needs. A better solution is to bring a fractional CMO on board, someone who can hit the ground running, assess your brand, review upcoming campaigns, and provide a seamless brand experience to your customers for as long as you need.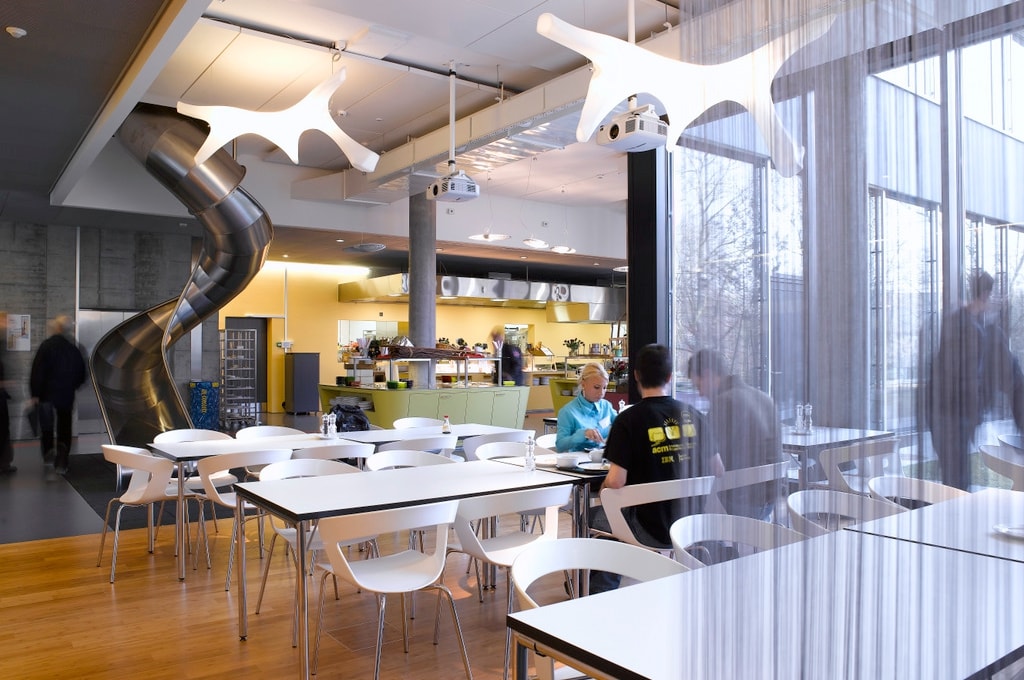 Silicon Valley Fractional Marketing Management
To give you a real-life example of how a fractional marketing solution can benefit a growing business, I'll share the short version of how the SafeHouse Web team recently partnered with a San Jose medical practice whose primary care method is oxygen therapy. They treat high profile athletes from regional professional sports teams such as the San Jose Sharks, San Francisco 49ers, Oakland Raiders, and San Jose SaberCats, as well as professional wrestlers and Olympic-class athletes. In addition to treating injuries commonly sustained on a playing field, their practice focuses heavily on TBI (Traumatic Brain Injury), most commonly concussions received in both athletic and military settings.
The practice's talented medical staff spent years trying to wear the marketing hat while providing attentive care to their patients. But in 2016, they made the strategic move to hire SafeHouse Web to redesign and launch a new website, and take over the strategy, planning, and execution of all their social media channels. This allowed them to give greater focus to the important work of healing and rehabilitating their patients.
Find a Fractional CMO Option That Works for You
All the part-time marketing solutions we described above are scalable to the size of your organization, to your level of experience in marketing, to your existing campaigns, and to your budget. Contracting with a fractional marketing manager gives you access to on-demand support that will provide you with expert industry knowledge to enhance your visibility and profitability.
Whether you need someone long-term, project based, or for a brief interim, an outsourced marketing manager will add value, alleviate stress, provide expert service, and get you quantifiable results so that you can focus on the work that you want to be doing.
SafeHouse Web is Silicon Valley digital marketing company in Hollister, California, that provides fractional CMO services and other digital marketing solutions. Contact us or call (831) 205-0077 and let us take the guesswork out of getting results for your unique situation.