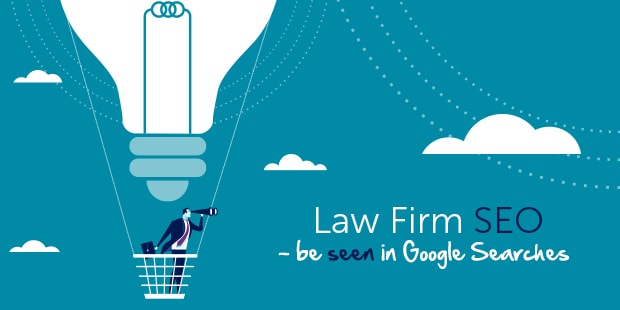 Investing in a strong SEO strategy can put your law firm ahead of the game, raise your online visibility and draw in more clients who are in sync with what your practice offers.
Most law firms these days have their own website which advertises what services and advice they offer and includes contact details. The trouble is that many businesses simply throw their text and images onto the internet, without a strategy and without expertise, and hope that this will do the job.
They have a "set it and forget it" misperception about their website; a costly misunderstanding that simply putting a website up on the internet will magically result in more revenue.
Other law firms go at search engine optimization more enthusiastically but lack the focused approach that is required. They might cover some important SEO basics such as keyword placement and decent metatags but miss out on other issues such as creating regular new content that promotes valuable inbound links or simply putting in a sitemap to allow search engines to index their site. They may have someone in house who does this difficult job while undertaking other duties, perhaps admin staff or even hard pressed attorneys who have some knowledge of search engine optimization.
Search engine optimization for an intellectual property law firm in Palo Alto, for example, when it includes local citations, proper website structure and content that is relevant to patents or copyrights or trademarks, can lead to higher ranking on Google search results for neighboring cities like Mountain View or Sunnyvale.
All this requires a concerted effort to engage with SEO at a deeper level than most small and medium size law firms are actually capable of.
Why Invest in SEO?
SEO is designed to get you seen. Think of it as the digital version of a man walking around a town or city with a placard and shouting about your legal services. The bigger the placard, the louder the shout and the more places he gets to the greater number of people are likely to know about your service.
Unless you live in a small, out of the way town where everyone knows your name and you're the only legal practice for miles around, the chances are you will have plenty of local competition.
Good search engine optimization is what sets businesses apart online.

It covers everything from the structure of your underlying coding to the actual content that is seen by visitors.

It allows you to rank highly for your particular legal service, in your local area.

It can be used to rank more highly for specific groups of people who are more likely to be interested in your legal advice at some point in their life.
The return on investment for law firms who opt for a professional SEO service is good, both in the short and long term. It focuses more attention on your law website, improves online visibility to the people that matter and certainly brings in more business.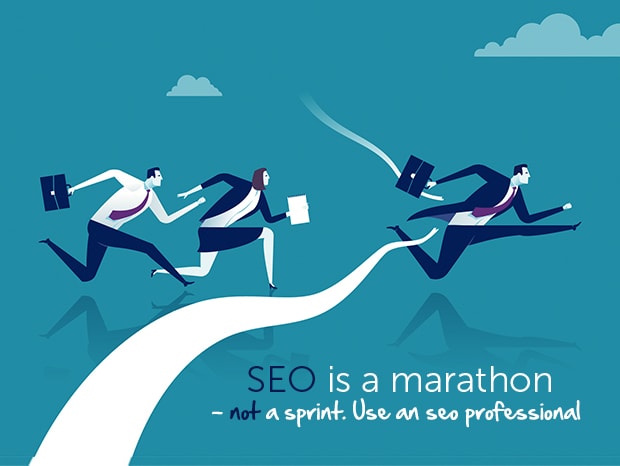 Who Does SEO Help You Reach?
Different law firms attract different kinds of customer. Small and medium sized outfits generally specialize in a few different areas rather than spreading their services too thinly. For example, there are more and more firms that deal in intellectual property law nowadays, as well as those handling legal matters relating to general business. [Think: How do I set my IP practice or my business law practice apart from my competition?]
Others will focus on divorce or criminal law. Each of these segments presents different challenges for effective SEO, making sure that the people who are looking for this kind of legal advice get your online business card – a link on a search engine to your important website.
We've recently achieved wonderful success with a small local legal firm in the San Francisco Bay Area. While it doesn't happen every day – and should never be guaranteed by an SEO provider – this firm's ROI has been phenomenal: They are on Page 1, Position 1 in organic and local search results for a competitive keyword. Engaging with the practice attorneys to get a fuller understanding of the kind of services they provide, and applying that information as well as our own skill at SEO development, we were able to see a huge improvement in local and organic search engine rankings that has brought more business into the company in an area where there is great competition between law firms.
Who are you reaching out to? Families who are in difficulty? Young entrepreneurs who are building a new business? A designer who wants to protect their patent? Are your clients local or national?
How are they going to find you? Do they use a home PC, a computer at work, a tablet on the train, a mobile phone in a café?
Where do they hangout online? On message boards? Facebook? Twitter?
What are they more likely to search for? Are there keywords and information that your preferred demographic tend to use more than others?
What sort of content is going to impress them most? Do they prefer visual, video, simple text or more complex language?
There are plenty of questions to answer even for small law firms. All of it feeds back into how your web pages are constructed and what information you put on them. Legal firms that deal in intellectual property, for example, may have a demographic that stretches from authors and artists to inventors and research scientists. All these will have specific demographics that need to be tapped into through engaging contact and the appropriate keywords.
If you run a general business law firm in Mountain View, for example, perhaps you might be targeting younger entrepreneurs. You need to make sure that your headers and titles on each page match the kind of thing they are searching for. You ensure videos are optimized and play quickly enough.
Why You Need a SEO Professional
Search engine optimization is a complicated business. If you think it's just about throwing a couple of choice keywords on your page and hoping for the best, then think again. For most law practices the job is just too big to be handled ad hoc. Employing a SEO professional specializing in optimization for legal firms provides a number of important benefits:
They know the industry and what to look for when it comes to creating great, engaging content for visitors.

They are able to drill down deep into your services and expertise and come up with better ways of attracting the right local clients who need legal advice.
You may believe that you have this knowledge already but that's not where SEO service ends. There are numerous technical issues that need to be addressed with any website. A talented SEO professional will be able to:
Put in place the solid building blocks of SEO such as site maps, optimized metatags and robot.txt page.

Optimize images and videos for download speed and SEO.

Make sure your pages are properly indexed with sites such as Google, Bing and Yahoo.

Optimize title tags and make sure they are not too similar or duplicated.

Check the internal links and backlinks that boost search engine ranking.

Check that you don't have too many CSS files and make sure your pages look good on multiple devices including mobile devices; smartphones and tablets.

Ensure your website is easy to navigate and has great, engaging, original content.
The list could go on. SEO isn't just a one off process that can then be left alone once you've ticked all the boxes. The things that are subject to change as the online world gets bigger, better and more responsive are plentiful. The SEO professional needs to keep up with all of these. Google adapts and changes its search algorithms, new devices come on the market, the rules change constantly and the relationship between different aspects of digital marketing is ever more fluid. To stay on course, you need someone who is at the top of their game.
For local law firms who want to attract the right audience, search engine optimization needs to be a priority. Carried out professionally, SEO will give your website a strong structural base and provide the clearly defined building blocks for better search rankings and more engagement with the right kind of local clients.
---
SafeHouse Web is a team-based company in Hollister, California, that provides proven SEO solutions with measurable results along with expert WordPress website design and social media marketing. Email us at hello@safehouseweb.com or call (831) 205-0077.