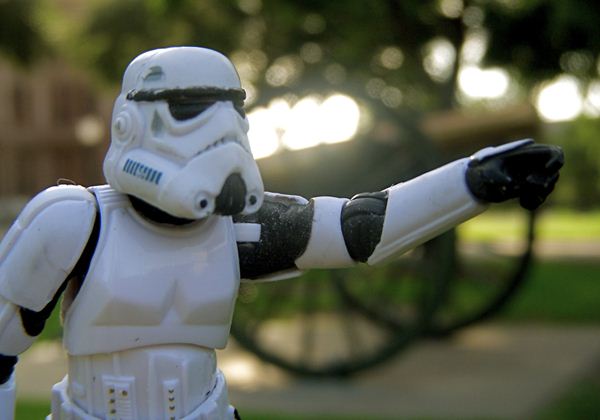 Remember, it's not solely about the amount of traffic that you get but the quality of that traffic, as well. What is quality traffic? Quality traffic consists of new and returning visitors who are actually interested in your product or service.
If you are selling quarter horses, you don't want a bunch of website traffic that consists of people who are looking for saw horses. Traffic that is highly qualified and interested in what you have to offer is the goal.
It's those visitors that will become customers, so make sure your website caters to your target audience.
Here are 3 free, simple and easy ways to drive traffic to your website:
1. YOUR BUSINESS BLOG
Starting a business blog is a vital tool in driving traffic to your website. By far, the best way to do this is to have the blog incorporated as part of your website rather than as a separate entity (i.e. blogspot or wordpress.com). This "best" way includes buying a domain name and getting a hosting account. You need to have these for a legitimate website anyway, right? It looks so much more professional and it really pays-off in the long run. So then, do the smart thing and include a business blog with your actual website or use the domain name and hosting to publish a business blog-only presence on the Internet.
WordPress is the platform I recommend for this, hands-down. WordPress lets you build a professional, business-class website that includes a business blog, or you can have the blog-only and still have a great power and flexibility. Dreamhost is the hosting company and domain name registrar that I recommend, hands-down.
2. FORUM PARTICIPATION
Posting in forums can be a very powerful way to reach directly into the homes of the target audience for your niche. Identify 2-5 forums in your niche market and sign up for them. Once you sign up you can create a profile that includes a signature blurb; your name or business name, a link to your site, and your tagline or brief description of your product or service.
Participate in forums and provide valuable information to others. When people read your posts and replies, they will have the opportunity to click your link and visit your website. You will be able to develop relationships with others in your niche and may be viewed by some as an expert in your field. This is a great way to get free traffic.
BONUS TIP
For Tip 1 and Tip 2, above: Make frequent and helpful blog posts. These posts should also include keywords associated with your niche. You'll also be able to use the same keyword list for your article marketing (below).
3. ARTICLE MARKETING
This is considered by many to be the best way to generate a ton of quality traffic for your website. It is completely free to do and only requires a small amount of your time. The premise is simple: you give the search engines what they want – quality content that is new & unique and in exchange you generate traffic to your website.
The article should be a minimum of 250 words in length and no more than about 500 words. Once your article is written you can sign up for online article directories like EzineArticles.com and submit your article for free. Do a Google search for article directory or article submission and you will see a number of additional places to submit your articles; avoid websites & directories that look spammy or unkempt.
The most important element that is common to each of these 3 steps: Keywords.
Develop a list of keywords that are closely related to the product or service you are offering. Use Google AdWords to research keywords that have a minimum of 1,500 searches a month and competition around 20,000. These are usually good parameters to go with when starting off.
Once you have your keyword list, start writing helpful, informative content using those keywords in your articles. When participating in the forums, you may not be posting your whole article, but you will have the opportunity to use some of your keywords in the natural conversations that happen there.