Finding a good host for your website or business blog – ROI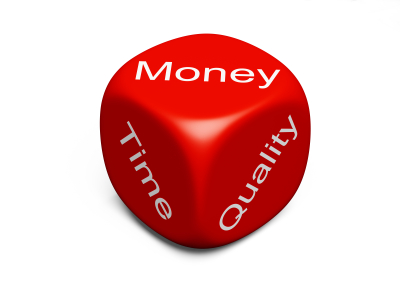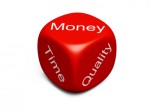 This is a vital first step. Your hosting and domain name control are the foundation and are elements very much tied to your Return On Investment (ROI). Choosing one of the many cheap services – a couple of bucks a month – will lead you down a path that will cost more in the long run if you are to have a successful business website.
Common are the $2.95 to $6.95 monthly bargain prices; avoid them. While website hosting companies are numerous, there are really only 3 reputable services that we use on any WordPress based website or business blog – Dreamhost is our #1. Ask us why and ask us about the other two. With "prevention is the best medicine" in mind, it's worth your time and your dollar to choose right the first time.
Below is a checklist if you are looking at self-hosting WordPress. And the good news also includes the fact that you can apply this checklist to ANY website hosting evaluation, WordPress or otherwise. It's based on the many clients who have come to us with messy stories about what was promised as full hosting services, only to find that the web developer was providing subdomains on their own account or found they had critically limited access. Translate messy into unnecessary time and expense, to get the full picture.
The important questions to ask:
Will you be able to make all changes to the account yourself, including login and contact changes, credit card changes, etc?
Can you cancel the hosting yourself?
Do you have full FTP access to your files?
Do you have full access to the control panel and your databases?
Do you have access to your phpAdmin?
Can you get support directly from the hosting service?
If the source providing the hosting answers "no" to any of these, beware. You can expect huge headaches down the road.
And do try to ask others who are using the hosting service if they are happy with the support they have received in the past. A Google search of "reviews of hosting company x" may be enlightening. And certainly stay away from anyone who offers to host your website on their private server; any perceived monthly hosting fee savings are usually not worth the other liabilities.
With regard to specific "mainstream" hosting companies: the stories of frustration about GoDaddy and about Amazon's EC2 cloud hosting, both from our clients and from our firsthand experience, serve as reminders to ask educated questions before you buy.
Earlier, we recommended Dreamhost. We openly tell our clients how Dreamhost has been such a great experience from the tech side and from the customer support side and we offer an affiliate discount code to our clients who decide to use Dreamhost.
But no matter where you end up hosting, it is always recommended you consult with a reputable developer – ideally the one you are hiring to build your website – keeping in mind your ROI before you buy.