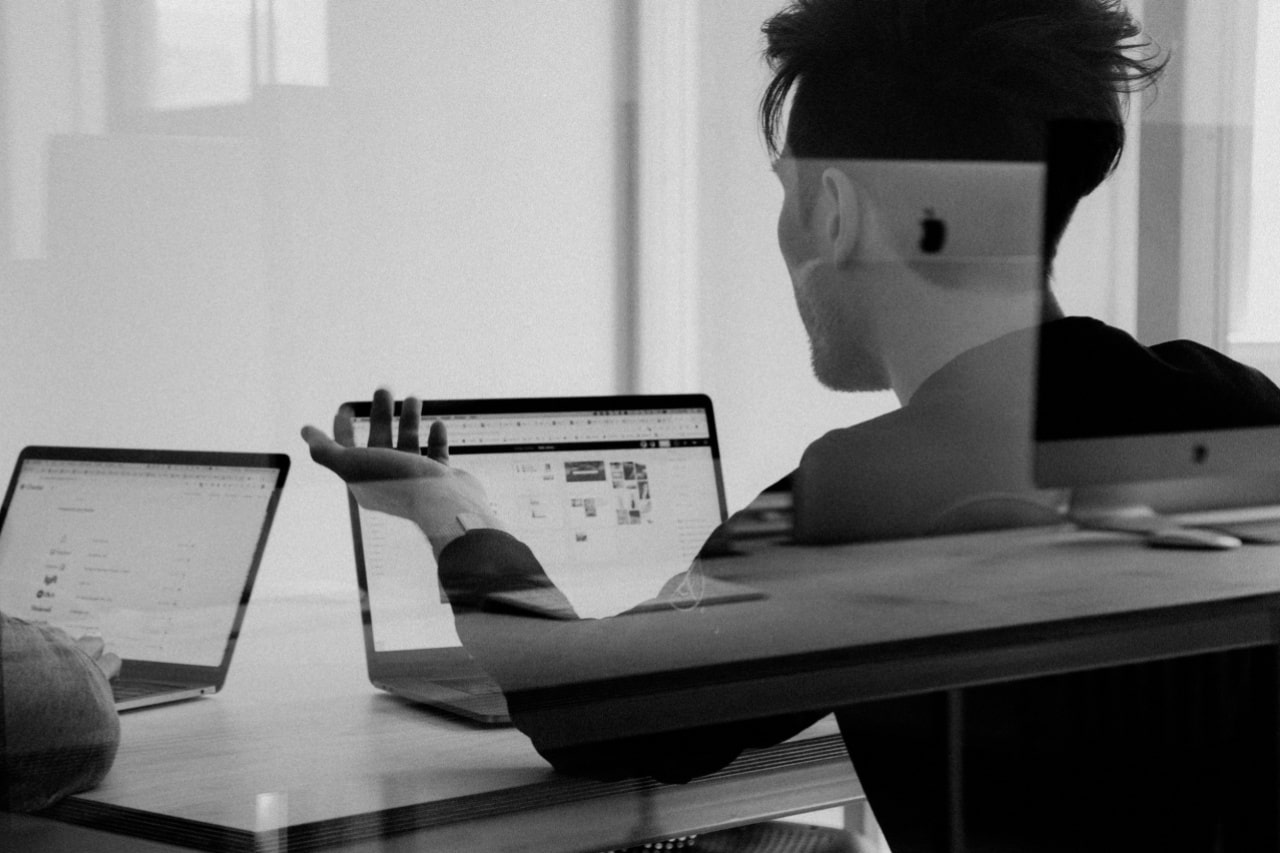 Thinking about trimming your marketing budget instead of your Christmas tree?
Is your business going through a slump?
Regardless of the size of your business or business unit, your knee-jerk reaction may be to cut costs when your business seems to have lost its Midas touch. But your marketing budget should be off limits.
Yes, sales are slow and leads are not as qualified or not as far along in their buyer journey as you would like them to be. Your B2B channel sees less revenue because your fellow businesses are also feeling the crunch. Your B2C channel has all but dried up – unless you already had e-commerce in place – because consumer spending is down and people just aren't out and about like they used to be.
Cutting your marketing budget when your revenue drops brings more grief to the financial situation. If people don't see you regularly or can't find you online because you've cut your marketing budget, you are certainly not going to earn their dollar. It seems instinctive for many of us to immediately eye the amount of our marketing investment when business dips. I am not sure why that is, but it begs the question, "Is there another, better way?"
Instead, take these actions:
When sales are down, maintain or increase your marketing budget
You won't hit your sales goals if you're not able to pull in consistent, new and qualified leads or if your existing customer sees somebody else's ad and buys from them.
Many of us have seen the movie, Glengarry Glen Ross, or at least have become familiar with the mantra, "always be closing." ABC. It's a true-to-life approach that helps keep our mindset focused on the things ahead, not the things of the past or the present.
Bonus tip: If you haven't seen the movie and retained the ABC acronym through it, this mnemonic device is sure to stick in your head.
Decreasing your marketing budget makes your money woes that much worse, not better.
Spend money to make money is the mantra
I remember years ago the early morning poker games at a kitchen table with a group of co-workers who had all just finished working the graveyard shift together. One guy – a ring leader of sorts – would sit in the same seat each time we played, loudly proclaiming, "You gotta bet big to win big!" And he would often outmatch the more conservative players, taking home the pot at the end of the game.
That's not to say your marketing budget and planning should be handled as a gamble. Just the opposite: It should be handled strategically and based on your knowledge and experience. Too, use the knowledge, skills and abilities of your team or your marketing consultant to make solid decisions and bold decisions. You have to spend in order to earn.
Retreating from marketing spend during down times is a surefire way to insure that your revenue drops. It also gives your competition that much more room to expand their business and to reach (read: steal) your customer because your competition stayed top of mind for that customer whilst your own promotional activities went dormant because you decided to trim your marketing budget.
Re-evaluate spending in other areas of your business
Are you spending money but not getting a good bang for your buck? Is there a service you are paying for that your team is not using? Software tools & subscriptions are the first place I look. Then, I look to eliminate redundant services such as website security layers. Two examples:
1. Eliminated proposal writing software subscription
A few years ago, I discovered a really cool online platform for presenting proposals to clients in a very slick looking and easy-to-use way. No more pounding out proposals with Pages or [gasp] Word. No more searching through scores of past proposals to find a section or verbiage to copy and paste for reuse. Nope, no more! Better Proposals enabled me to produce – and reproduce as a process – proposals that were consistently branded, had scope of work and pricing sections pre-set, had easy drag and drop content sections, and allowed instant and online interaction from the client to whom the proposal was sent. But the reality of it: Business volumes were low for a period of time and we were just not generating many new project proposals. Our business was coming from current clients. So, the decision to cut the $19.95 per month software subscription was made.
$19.95 is certainly not a big number, but it illustrates the mindset and the eye for thriftiness in non-essential spending.
2. Eliminated website firewall redundancy
My company uses DreamHost religiously as the website hosting provider for our clients and for our own websites. One of the reasons we use them (and there are many), is their built-in security measures. They have their own firewall operations, their own Distributed Denial-of-Service (DDoS) prevention measures and a team of support people who are well-versed at detecting and cleaning security risks. As such, the $500.00 annual subscription to a third party Web Application Firewall became something that I could cut.
Again, cutting a $500.00 number is not big but it is something.
Re-evaluate your own shop
Your business is different from mine. And the business down the street is different from yours and mine. But the common denominator is that we each spend money to make money. The common action we can each take to make sure we are running a tight operation is to run a simple audit. Dedicate an hour, maybe two, to go through your line item expenses with a fine-tooth comb and find things to cut. One way to do this is an old school, simple review of your line item bank statement. I have found that going through the bank statement sometimes gives me a fresh eye on expenditures when I have normally been reviewing expenditures via our accounting software (i.e. Quickbooks, Wave, etc.). You'll pick up on things that may have been missed or that trigger questions about new savings opportunities.
Remember, when the going gets tough, keep your marketing budget intact. Don't shoot yourself in the foot by firing holes into your marketing plan; don't cripple your ability to stay in touch with your customers and earn their business. Find areas of your budget other than marketing to cut costs. You will stay on track with your revenue goals more quickly and you are less likely to fall into the downward spiral of no marketing equals no revenue, no revenue revenue equals no marketing.
SafeHouse Web is a Silicon Valley digital marketing company in Hollister, California, that provides full-service digital marketing solutions. To learn more about our client-trusted digital marketing, website design and social media advertising services, contact us today or visit us at: www.safehouseweb.com.
This article was originally published on LinkedIn, December 19, 2020.