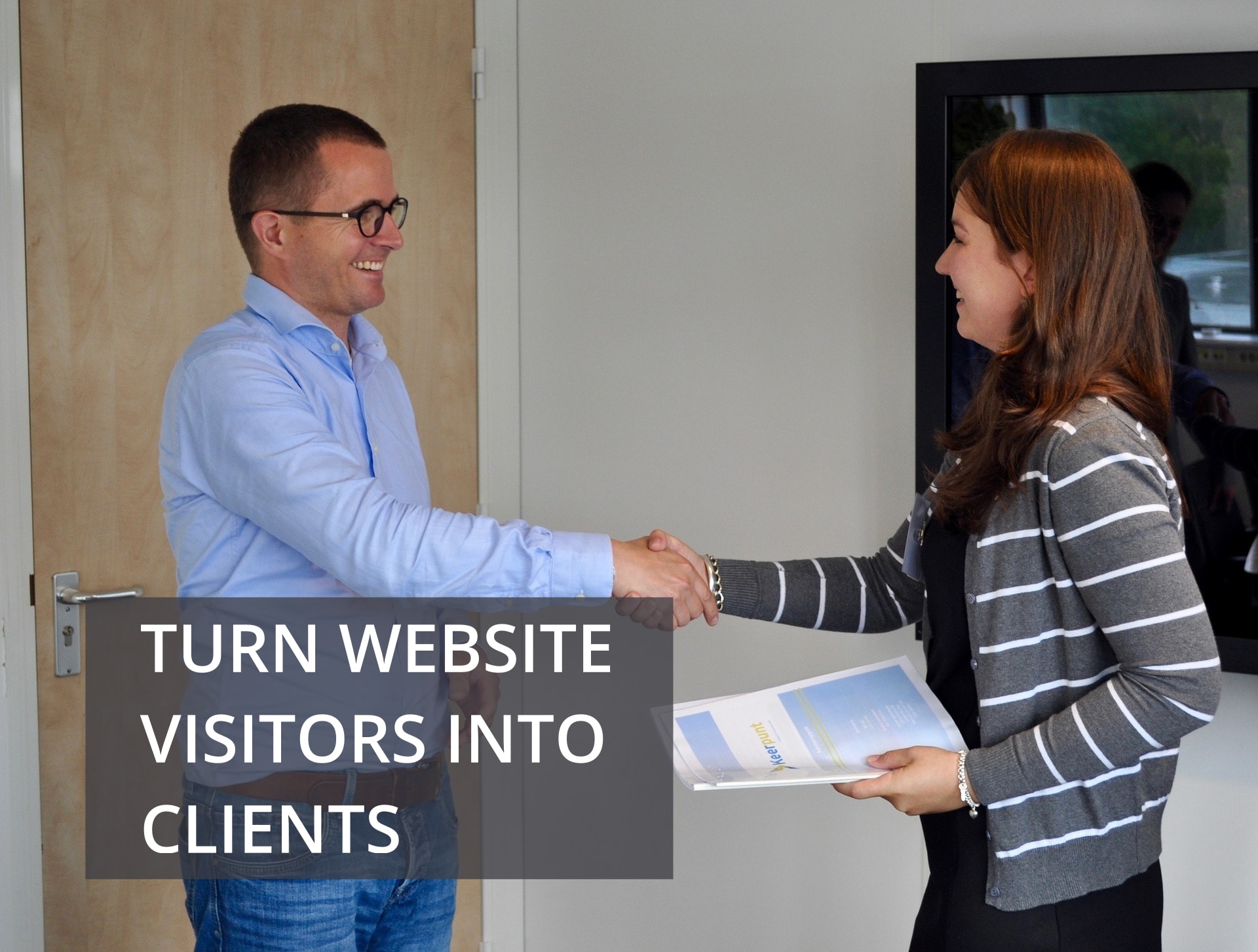 Most consumers search for products and services online. In the legal arena, a growing percentage of people looking to hire a lawyer will search for one online. Industry surveys of people who hired a lawyer within the past year show that approximately 20 percent of those found their lawyer thanks to an online search.
That's a percentage worth considering. And even if the bulk – or all – of your clients come from referrals, you can be sure some of your prospective clients are researching you online.
So how do you maximize your law firm's website to ensure that you are, first, found online and, second, attractive to the prospective clients who visit your site?
Having a solid SEO strategy in place is key to getting eyeballs on your website. It is just as important, however, to have the type of content that develops trust and relationships once potential clients find you online. Getting found online is important but converting those prospects to clients is the goal. You can accomplish this using the type of content marketing that will set you apart from your competition and begin to nurture relationships from the first contact.
Law Firm SEO Strategies Include Content Development
Here are a few tips for using content to attract and convert new clients:
1. Testimonials
Client testimonials should rank near the top of your content marketing list because people want assurance that they are making the right decision. Testimonials build your credibility and can reinforce your reputation. In fact, a recent HubSpot survey found that "52% of consumers trust online reviews just as much as personal recommendations." To bolster your testimonials, include some from your peers. Professional testimonials are powerful statements about your credibility and reputation – even more so if they come from competitors. If an attorney from another law firm remarks on your professionalism, how easy you are to work with, or the overall efficiency of your support team, potential clients will read that as further evidence of your integrity. Seek out testimonials from lawyers with whom you've recently had successful, positive dealings. (Note: Be sure to consult your state's ethics rules before publishing testimonials to ensure you are following regulations.)
2. Informative and educational blog posts
Posting articles about topical issues or areas in which your firm has expertise (business law, family law, or intellectual property law, for example) can not only help you rank higher on search engine results but can also provide value to your site visitors. Providing free resources that help educate and inform the public will engender good will toward you among your prospective, and current, clients. Opening your blog posts to comments can start the conversation with prospective clients, developing trust and fostering new relationships.
The fruits of law firm SEO and a marketing plan
Scenario: Your law firm is located in San Jose and you serve clients throughout Silicon Valley. Because your area of practice is intellectual property law, you often have startups, corporations and even a few venture capital companies contacting you about trademarks, copyrights and patents.
During your consultations, you make it a point to ask your client how they heard about your firm, or what made the client decide to choose your firm for their IP needs. Repeatedly, you hear similar responses — they found you by searching Google for "IP attorney San Jose" or "intellectual property lawyer in San Jose" or other specific keywords like "trademark attorney San Jose." Inside, you get to smile because you know you had taken the time and made a financial investment in working with a digital marketing agency with law firm SEO expertise, and now you are seeing the fruits of that investment.
More specifically, you took the time to search for "law firm SEO San Jose" or "SEO services for lawyers San Jose" and engage a digital marketing company that had the expertise you needed.
What happened: The bottom line is the SEO expertise you received resulted in higher quality content development for your website, your blog and your social media. Together with technical SEO that addressed your website structure and meta data, those assets helped build your organic SEO to the point where your law firm was on page 1 of Google when people searched for your San Jose law firm's services.
3. FAQs
If you've had more than a handful of clients, you've answered the same questions multiple times. You likely know 10-12 questions that people have about your law firm, but here are some examples: What types of cases do you handle? How does someone become a client? What will legal services cost? What is included in the legal fees? Which attorney is right for my case? Don't forget to include questions specific to any areas of specialization.
4. Highlight your expertise
Make it easy for site visitors to quickly identify your areas of expertise and your firm's focus. Then, communicate the value of your services. Explain the types of matters you handle within your areas of expertise. If your firm or attorneys have been honored, highlight that as well.
Your website can be your most powerful online marketing tool for reaching potential clients and for strengthening your reputation with current and past clients. Look at your site as a vehicle for providing value, rather than an online commercial, and you will find that visitors to your site will become clients for your law firm.
Our work with law firm SEO service requests is always customized, always tailored to the needs of the specific firm and always involves thoughtful marketing strategy. SEO success for your law firm will include identification of your target market, development and optimization of content that is helpful to them and the delivery of that content – with your law firm's distinctive branding – to the right places.
SafeHouse Web is Silicon Valley digital marketing company in Hollister, California, that provides expert WordPress website design, social media marketing, and proven SEO solutions. Email us at hello@safehouseweb.com or call (831) 205-0077.